How do I Choose the Best Leather Cleaner?
Anyone who owns several leather garments or accessories knows there is no such thing as an all-purpose leather cleaner. Leather products are manufactured using different types of leather, making it necessary to decide which type of cleaner would be best for a given item. If you are not sure how to go about choosing the best leather cleaner a cleaning project, here are some things to consider.
A good place to begin your search for the best cleaning option is with the manufacturer of the leather item you wish to clean. Often, cleaning and maintenance instructions are provided when the item is purchased. If you've lost those instructions since then, there is still the chance you can find the information online. Look for a web site operated by the manufacturer. There is a good chance the cleaning data you need is posted on the site. Alternatively, you may find a toll-free telephone number or an email address you can use to contact the company and ask about what type of leather cleaner to use with your item.
If contacting the manufacturer is not an option, check for cleaning services in your area that specialize in cleaning leather products. They will be able to recommend cleaners that are formulated to clean the type of leather used for your jacket, sofa or purse. While the match may not be as exact as getting instructions from the creator of the leather item, there is a good chance the recommended leather care product will do the job nicely.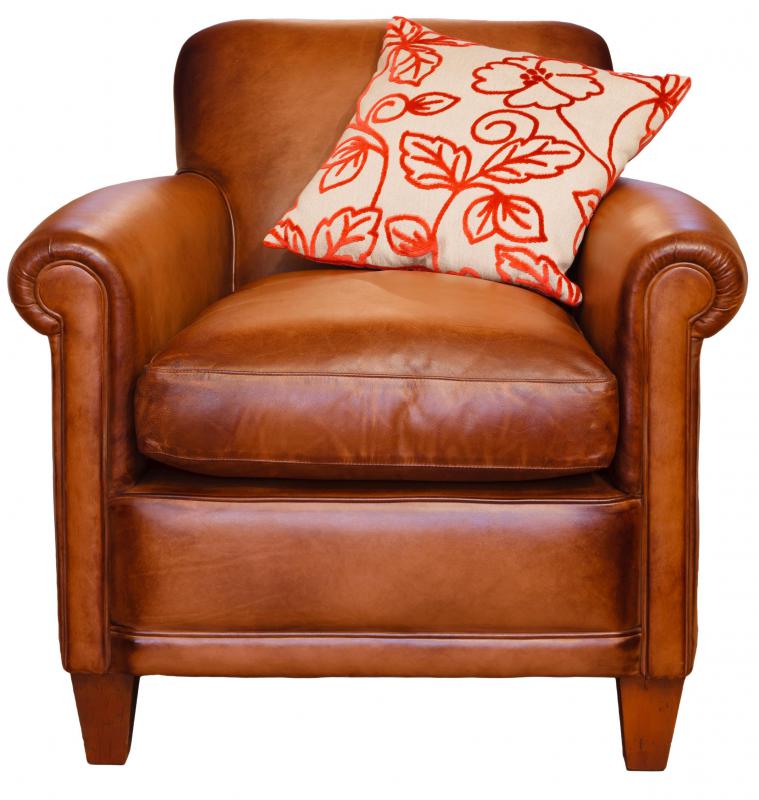 Another consideration to keep in mind is the condition of the leather. For example, a leather sofa will over time begin to dry and possibly crack if the cleaning agent does not help the upholstery to retain a certain amount of suppleness. This means you need a product that is both a leather conditioner and cleaner in one. Fortunately, there are several excellent compounds on the market today.
If your leather is in need of repair, your best bet is to have the repairs completed before you purchase any type of leather cleaner. The leather restoration may involve some process that will make a difference in how you clean the item. While this is rare, don't take any chances. Waiting a little longer will ensure you don't ruin the leather repair by using the wrong type of cleaner.
Once you acquire the ideal leather cleaner, make sure to read the instructions carefully. Only leave the product on the leather surface for the proper amount of time. Even when the leather cleaner is the right type, prolonged exposure might damage the leather surface.