How Do I Choose the Best Kitchen Wall Colors?
For many people, the kitchen is the focal point of the home. Even in homes with smaller kitchens, it is important to choose kitchen wall colors that complement the space and give it a warm, welcoming feeling. There are many different ways to find inspiration for the wall colors in the kitchen; some people look for a favorite piece of art or even the colors found in the countertops or flooring for inspiration. Others find that browsing through design magazines or taping up paint swatches to the walls helps them to narrow down the process of choosing kitchen wall colors.
Some people start with a theme when choosing kitchen wall colors. This theme might be based off a particular area of the world -- Mediterranean, for instance -- or possibly even a favorite restaurant. Using a theme can be a great idea because it provides a built-in color family that coordinates well together, such as for the wall colors, trim and decor. Of course, it is possible to choose excellent wall colors without going so far as developing a theme, and one way to do this is by looking through design magazines or websites.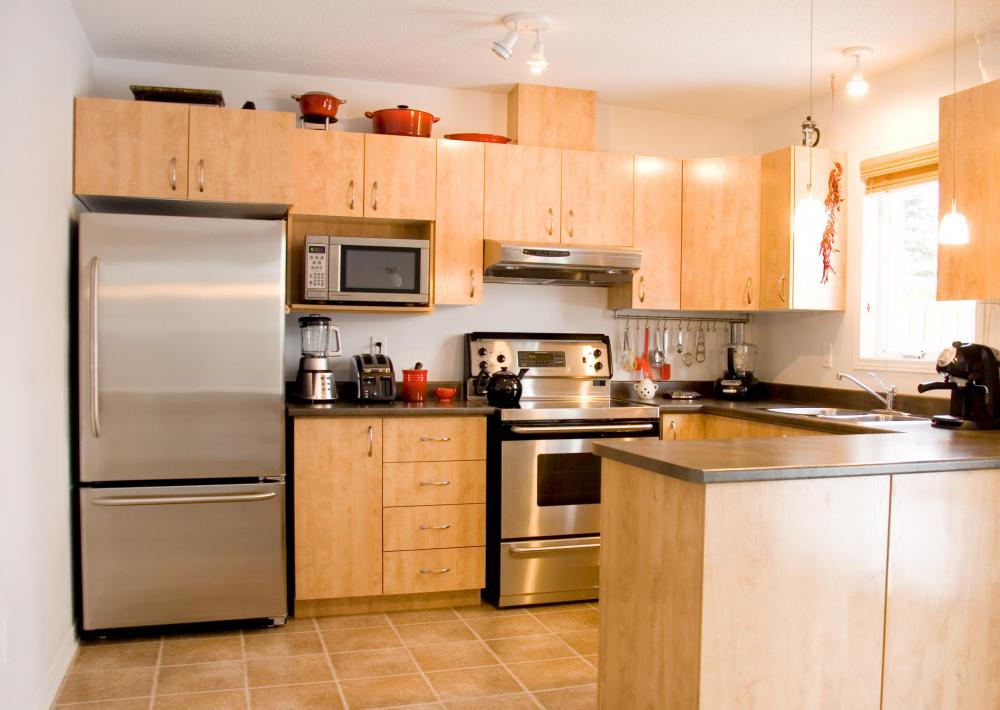 Design magazines are great for providing inspiration for paint colors, particularly for color combinations you may never have thought of. Most of them will also provide information for the specific brand and type of paint used in the rooms featured in the magazine. Some design magazines are even strictly devoted to kitchens. Once you have a few colors in mind, or a color family, you may want to visit a home improvement store and pick up some paint swatches or even small samples. Then, tape the swatches to the wall or paint a small portion of the wall to see how it looks. This is because a color that looks great in the store can look very different in your home with different types of lighting, cabinetry, and appliances.
When choosing kitchen wall colors, you may also want to consider the types of moods they evoke. Warm colors such as reds or burnt orange are popular for kitchens, because they are warm and welcoming, and some even believe they increase appetite. Blues or greens are calming colors that may have the opposite effect and reduce appetite. Though yellow is a pretty common color for painting kitchens, some find that it can cause anxiety. In addition, smaller kitchens can be overwhelmed by dark or bright kitchen wall colors; these might work best in larger, more open spaces.