How do I Choose the Best Hotel Franchise?
Jeremy Ruch
More than 70 percent of hotels in the United States are affiliated with franchises, a chain of individual properties linked together by a single brand, or hotel chain, with centralized management. If you want to open or purchase a hotel, there are many advantages to being affiliated with a hotel franchise. These advantages include gaining immediate brand recognition for a property and the credibility of being associated with a well-known entity with a centralized booking system. To choose the best hotel franchise, you will need to consider things such as location, target market, the costs of becoming a franchisee and the hotel chain's reputation and financial standing as well as the support and services it provides.
Selecting a hotel franchise requires some background research, and a good place to start is evaluating the property itself. It is important to consider factors such as location and target market. Hotels owners in Europe might think twice about affiliating with brands well-known only in the United States. Similarly, hotels hoping to emphasize value should avoid franchises that are known for being luxurious and expensive.

Get started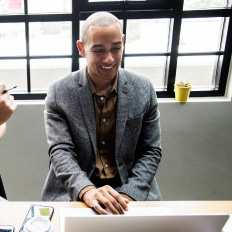 Wikibuy compensates us when you install Wikibuy using the links we provided.
The royalty fees and general expenses — including utilizing the general reservation system and loyalty program — requisite to affiliating with a hotel franchise can be steep, so it is also worth exploring several chains to see which provides the best value for affiliation. Startup costs tend to vary widely based on a given brand's reputation and value. There are several companies that provide a service to help franchisees appraise their options. In performing a cost-benefit analysis, it is important to consider the number of new customers that a hotel franchise affiliation can provide.
Franchisees can be subject to unfavorable rules included in the franchise contract, and hotel franchises have unique policies that can affect the operations of an individual property. Most franchises demand a standardization of service that might not be in the interest of every potential owner. Similarly, franchises often have requirements pertaining to prominent logo placement that affect the brand of an individual property. Early termination of a franchise contract often results in a severe penalty. The legal contracts associated with franchise licenses often protect the franchisor against lawsuits, so these factors should be considered when choosing a franchise and before agreeing to a contract.
Affiliating with a hotel franchise is an investment. The economic standing of a potential franchisor should be considered before agreeing to an affiliation. The future of the brand and its potential for growth are also important factors in evaluating a hotel franchise, as are the centralized services that it provides to its hotels. Franchise contracts are frequently long-term deals — occasionally spanning several decades — the long-term viability of a franchise is especially important.
It also can be helpful to contact current franchisees and make use of online resources when you are evaluating hotel franchises. The decision to affiliate with a franchise is likely to affect the future of a property dramatically. Thorough consideration of the available options and proper due diligence will help ensure a successful relationship.