How do I Choose the Best Hot-Cold Gel Packs?
An essential tool for relieving swelling and increasing blood flow, hot-cold gel packs come in a variety of styles and varieties. There are several factors to consider when choosing a gel pack. For instance, you should determine the size that is suitable for your needs. You should consider where you will be using the gel pack and whether portability is an issue. Hot-cold gel packs come in disposable and non-disposable varieties, which can also play a part in your choice.
One of the most important steps when choosing the best hot-cold gel pack is to determine what size hot-cold gel pack is right for you. For example, if you are looking for a hot-cold gel pack that can be used on a knee, ankle, or other relatively small body part, small to medium sized hot-cold gel packs can be used with relative success. If, however, you need to treat a larger surface area, such as your entire back, your quadricep, or another large body part, look for larger hot-cold gel packs. Using hot-cold gel packs that are too small for the affected area will not provide optimal treatment results.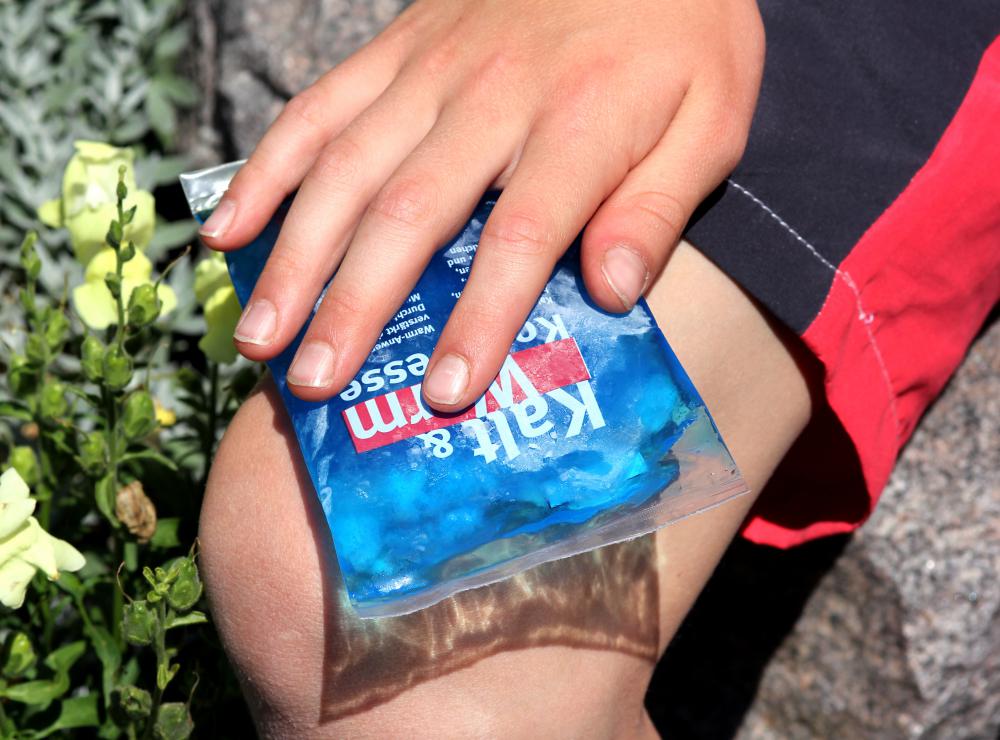 Another important consideration to keep in mind when choosing hot-cold gel packs depends on the location at which the hold-cold gel pack will be used. For example, if you are including a hot-cold gel pack in a first aid kit for use during hiking or sporting events, it should be of an "instant" variety that can be opened and immediately used. In contrast, if you are planning on keeping the hot-cold gel pack at home, packs that require more intensive heating or cooling are acceptable. Be sure to read the instructions for use carefully in order to achieve success.
Next, consider whether or not you want a disposable or a non-disposable hot-cold gel pack. For best results, instant hot-cold gel packs should be used on occasions when several different people may have access to the same pack. If, however, you are the only one who will use the hot-cold get pack, a non-disposable pack will be sufficient. As when determining whether or not the hot-cold gel pack is of an instant variety, read the directions on the pack in order to determine whether or not the pack can be used over and over, or if it should be disposed of after use.
Set a budget when purchasing a hot-cold gel pack. Typically, such packs are relatively inexpensive, and if you plan on purchasing one for your personal use, can buy one at a reasonable price. If, however, you need to purchase several hot-cold gel packs, you may need to compare prices before making a final decision. Be sure to visit several different sporting or home improvement stores in order to find a hot-cold gel pack that fits your needs and is of an appropriate price.