How Do I Choose the Best Foundation Primer?
Makeup primers are manufactured to create a protective barrier between the skin and any makeup applied, allowing the makeup to adhere better to the skin. Selecting the best foundation primer will depend on the type of skin to which it will be applied and any pre-existing conditions that may be affecting the skin. Be mindful of the formulation of the primer, as some will be able to combat the dryness that is usually associated with mature skin and others will be able to control sebum production in oilier skin types. Different packaging will also have pros and cons.
Gel-based primers are usually beneficial against combating excessive sebum on the surface of the skin. Selecting the best foundation primer for oily skin can be tricky; if the primer is too emollient, then it will only contribute to the oily look. Primers that are not hydrating enough, however, will only cause the body to create more sebum. Those that are gel-based will offer comprehensive coverage while still allowing the skin to breathe through. Some formulations will sometimes have light exfoliating ingredients like salicylic acid to help normalize the pH level on the skin, subsequently controlling the oil that is produced.
A cream will be the best foundation primer base for dry skin. If dryness is a concern, make sure that the ingredients listed on the back include glycerin, hydrolyzed proteins, or some sort of a natural emollient like cocoa butter or jojoba oil. When electing the best foundation primer for dry skin, the product should have humectant properties, which bind onto ambient moisture, subsequently increasing the moisture content on the skin's surface.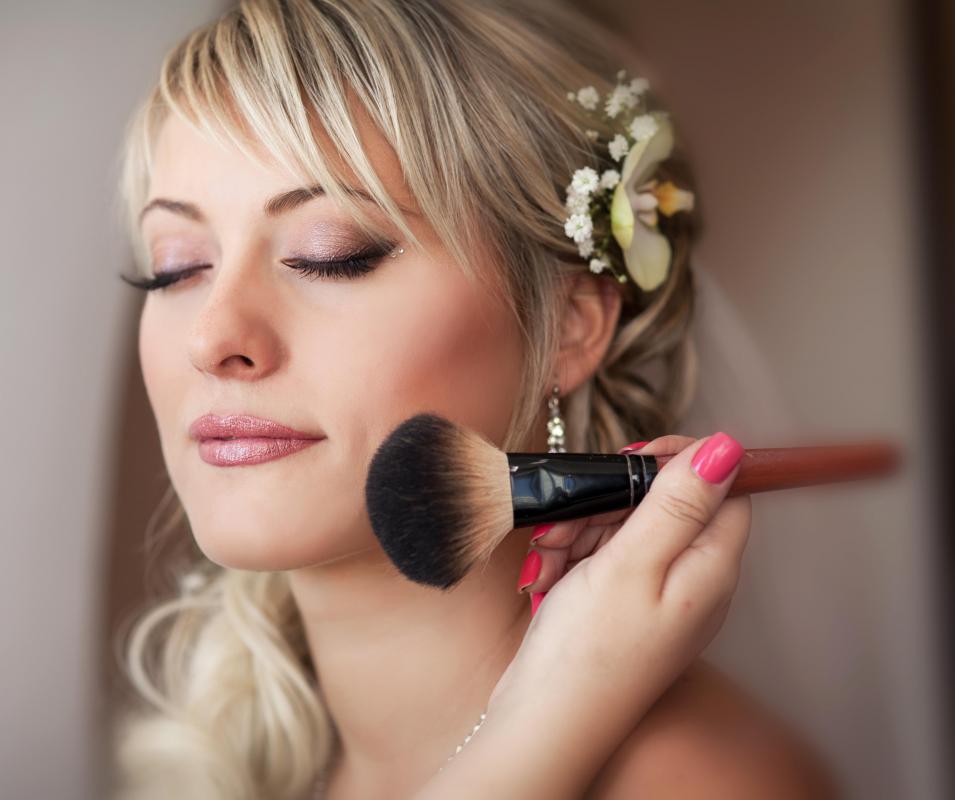 Some makeup primers will come in corrective colors. If battling hyperpigmentation or scarring on the face, then selecting a neutralizing color can be an answer. Red, irritated pimples can be neutralized with a green-tinted primer, while yellow-tinted primers neutralize the purple hues that are commonly associated with under-eye circles. Pinks and iridescent shades can highlight areas of the face to offset tired shadows.
Selecting the best foundation primer will also require careful consideration of the packaging. Some will come in a spray form, allowing for convenient application. Makeup primers that come in a pallet will usually come with many corrective colors, allowing for more comprehensive coverage. Also consider your method of application, as fingers can be used for some primers, but a makeup sponge or brush works well for others.