How do I Choose the Best Digital Storage Device?
In today's world, a great deal of both business and personal data is maintained in a digital format. A secure, reliable digital storage device is essential to keep files, media, and data safe. Secure digital cards, universal serial bus drives, optical discs, external hard drives, and online storage sites are all options for storing digital files.
Before shopping for a digital storage device, ensure that the computer being used has all appropriate updates installed, especially those used to manage digital media. Updated programs improve performance and may impact the quality of the media being stored, especially photos and videos. Universal Serial Bus (USB) ports are used for many storage options and should be checked for USB 2.0 for fastest performance. If USB 2.0 is not installed, upgrade options may be available through computer repair shops.
Make a detailed list of the size of the data to be stored. Pictures, video, and music files occupy more space than spreadsheets and documents. It is important to note the size of the files so that an appropriately sized digital storage device may be purchased. Once the approximate total is determined, consider how much additional data may be needed in the future.
Find out how you can save up to $257/month with these easy tools.
For data that must be easily accessible and convenient, a portable digital storage device is a good option. Secure Digital (SD) cards and USB flash drives are offered in a range of capacities from 1 to 128 gigabytes (GB). Both options are small and portable, making them a good choice for data that will be used in multiple locations and/or accessed frequently.
Another portable solution is an optical storage disc, such as a compact disc (CD), digital video disc (DVD), or Blu-ray disc. These options require the user to write or "burn" the data onto the disc. The disadvantage of using this method of storage is that over time, discs may become worn or damaged and render the information inaccessible. Storing information in this format is also often one-way, meaning that once the data is written to the device, it cannot be erased or updated.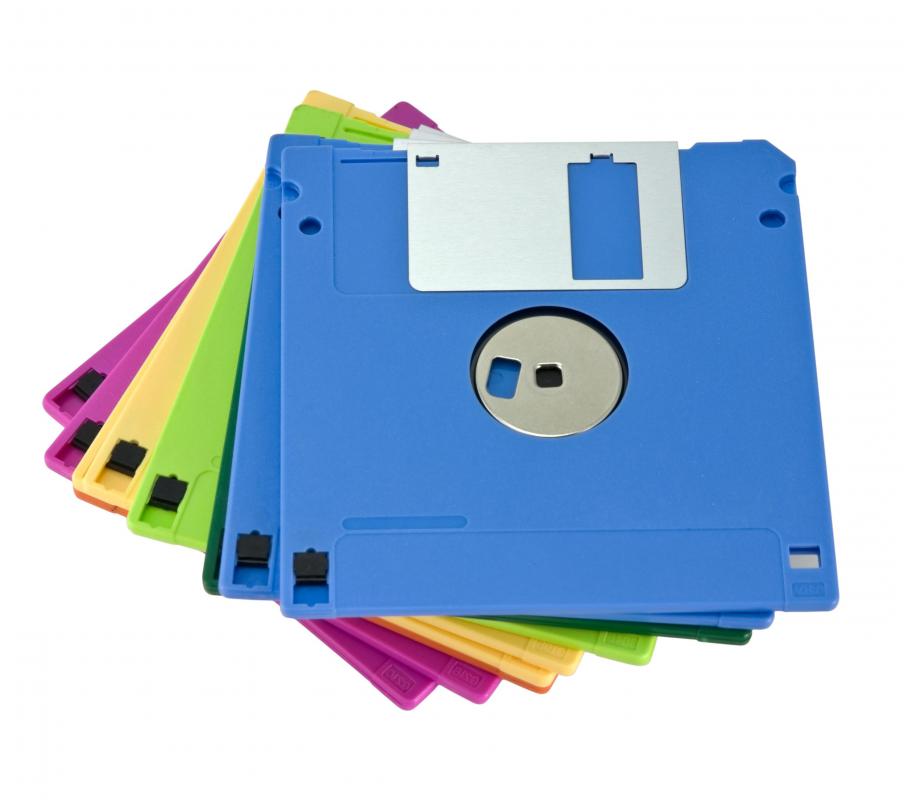 External hard drives are also often portable, albeit much larger in size than SD, USB, or optical disc. This digital storage device has a capacity range of 120 GB to 1.5 terabytes (TB). Good for storing larger files, an external hard drive may be most useful for data that is not accessed regularly. The bulkier size makes this storage solution less convenient for transport.
There are also several websites that offer digital storage. Online storage services allow users to upload data for to be stored for a monthly fee. This is a convenient and efficient alternative, but is not without risk. In uncertain economic times, the site could go out of business and data may be lost.