How Do I Choose the Best Cream Rinse?
Cream rinse is a product used after washing your hair to condition and detangle it. If you are looking for this hair care product, you may want to consider the same brand as your favorite shampoo. Often times, you can buy companion shampoo and conditioner, and the added bonus is that they may have similar scents. It can be a good idea to check the consistency of the product in order to make sure it is neither too thick nor too thin.
You may want to read the product label in order to see how to use cream rinse. Some brands are left on the scalp for one to two minutes, while others may take up to five minutes. Others may be used as a deep conditioner by leaving them on the scalp for up to 30 minutes while applying heat at the same time. You may also be able to spray a detangling rinse on your hair and then comb through it with a wide-toothed comb.
Some brands of cream rinse contain wax, which can cause a buildup on your hair over time. It can be helpful to read the ingredients in order to see if the conditioner does contain wax. Castor oil is often used in natural rinses in order to help hair feel smooth but not greasy. If your hair is extremely damaged, you might want a brand that contains vitamins and soy or oat protein to help repair damaged cuticles.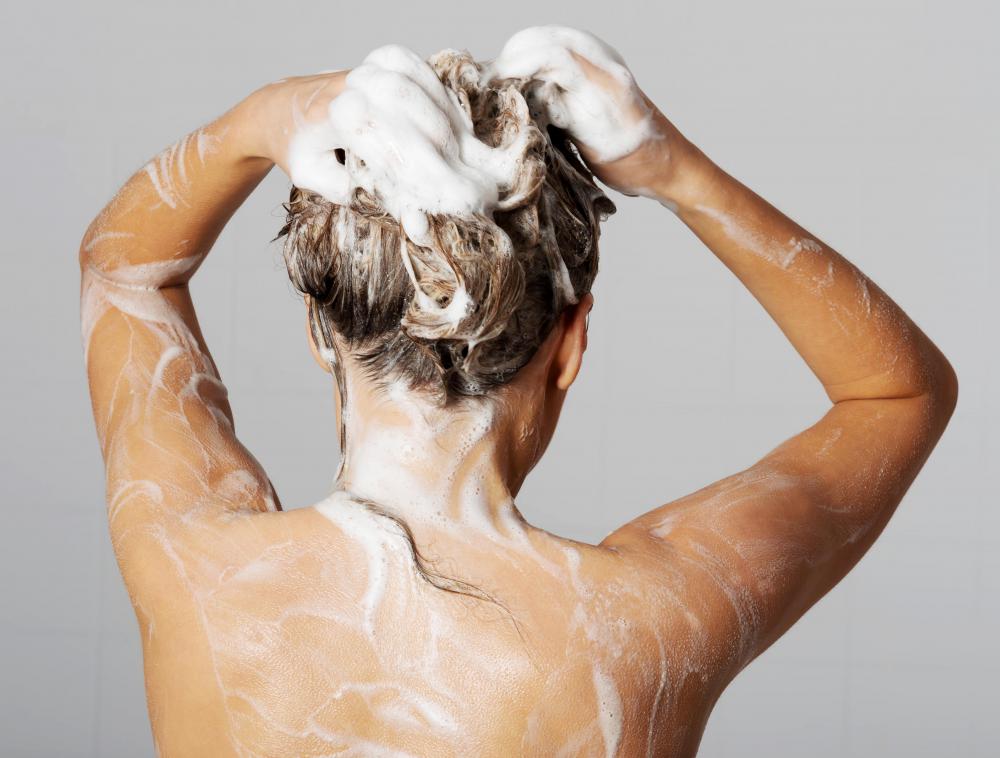 Cream rinse can be purchased in many different sizes, so it can be helpful to know how much of this product you might need to use. This information can also be found on the product label, but keep in mind you may need to use more than the manufacturer recommends if you have very long hair. Try to determine how many uses you may be able to get per bottle, and then buy a size that will last about as long as the shampoo you are using.
If you have chemically-treated hair, you may want to buy a cream rinse especially for this. Conditioner for color-treated hair can prevent hair dye from fading, while brands designed for permed hair will not normally relax your curls. If you color and perm your hair, you may want to consult with a stylist before purchasing this hair care product. Doing so can ensure you choose a brand that will help you maintain your style no matter what the length of your hair.