How do I Choose the Best Country Living Room Furniture?
Choosing the best country living room furniture means picking rustic pieces that coordinate well with the colors and size of your space. Furniture for country living rooms should look informal, yet stylish. Pine and painted tables, chairs and cabinets can work especially well in country-themed living spaces.
Choose a color palette of either bright, vivid primary colors such as red, blue, yellow and green or darker, richer shades of these. Farm-themed living spaces often incorporate bright colors and include whimsical animal motifs such as roosters or other farm animals. Unfinished pine country living room furniture or antique white peeled paint cabinets, dining sets and tables can often work well with a farm theme. Deeper shades of red, blue, yellow and green and motifs such as flowers and grapes can be used in a French country living space; gold and purple fabrics may work especially well with white and light toned wood furniture.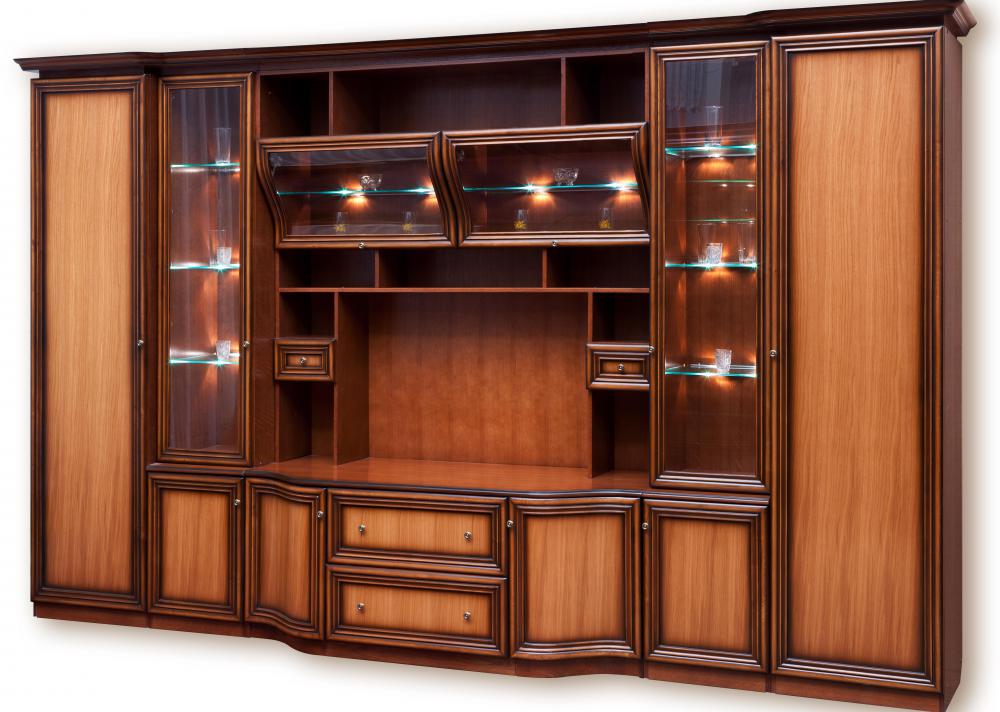 Another way to create a country living room, but with a softer, romantic look is to use pastel hues such as pink rather than red. For example, pink gingham curtains and light pine wood furniture can help you create a feminine type of country space. An armoire, or large closed-door cabinet, is a great country living room furniture idea, especially in a casual, rustic wood such as knotty pine. Its tall height and natural dark knots can make a strong, yet informal presence in a country-themed living room. Armoires are also a great way to keep a television enclosed since too "high tech" a look such as a flat screen, wall-hung TV may ruin the simplistic, old-fashioned charm of your country-style living space.
When creating a country-themed interior look, all the furniture in your home should be similar in style. Some furniture stores specialize in country-style pieces; shopping in these places can help you avoid having to view modern dinettes, living room and bedroom items. Plus, buying a lot of country furniture in one store may result in getting a discount rate. If you can't afford to purchase a house full of country-style items all at once, you can gradually replace pieces that just don't fit in with your country living room furniture.
Even simple, painted furniture can be ideal in a country-themed living room. You could even paint old or thrift store pieces. This can be a fun and creative way to get country living room furniture. Even something as simple as a painted wood bench can make a versatile country piece that can be used for seating or as an extra table when entertaining.