How Do I Choose the Best Conditioning Exercises?
When people are choosing the kinds of conditioning exercises they need for their own personal programs, they often look at several issues. A good conditioning regimen generally needs to be something that the person can stick to, so integrating activities that you enjoy can be an important factor, and you might benefit from changing the program around periodically to keep yourself interested. You will generally want to take special measures to ensure the time allotted for your conditioning exercises fits well within your day, and the routine needs to be effective in achieving the ultimate goal, whether that be improved endurance, greater strength, or just maintenance of basic health. Accounting for your own current state of health and taking steps aimed towards avoiding injury can be crucial since an injured person is sometimes unable to do any conditioning exercises at all.
One of the most fundamental aspects of setting up a good exercise program is to make sure you're choosing the right kinds of exercises to achieve your ultimate goals. For example, if you want to improve your muscle tone, you need to include some strength training, and if you want to improve your endurance, you'll need to make sure there is an aerobic component. Some people are simply trying to exercise a little so they can feel a bit better, and they might manage to achieve those ends with the simple inclusion of a daily walk. Others may want to run a marathon, or take up a physically demanding sport, and these people will often need to include much more strenuous conditioning exercises in their routines.
Health is generally a concern when trying to choose conditioning exercises. If you bite off more than you can chew in the initial stages, there is a good chance you'll pull a muscle or suffer some other kind of injury. The amount of allowance you need to take for this will generally depend on several factors, including your current age, the current state of your health, and whether you have any existing health problems or past injuries that need to be accounted for.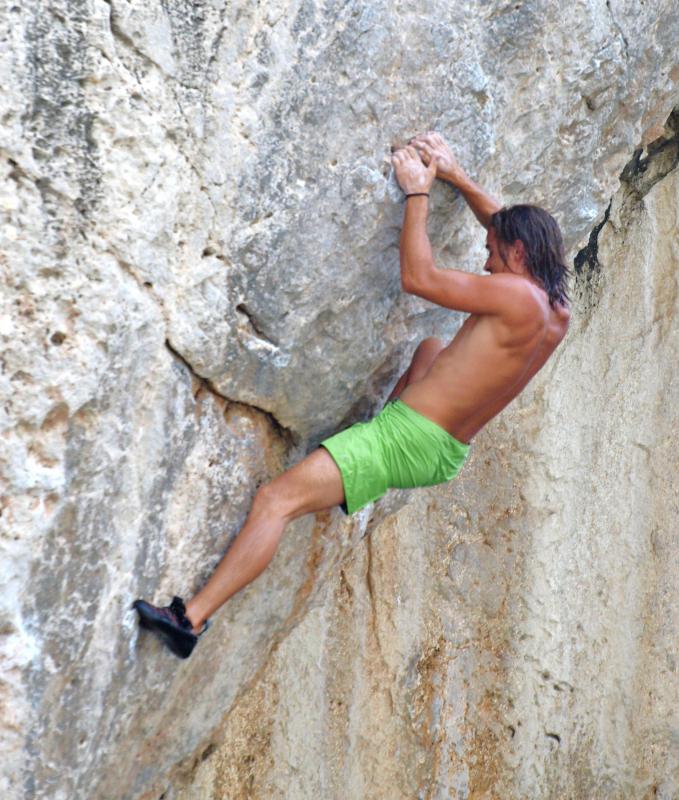 The first few days and weeks of an exercise program can sometimes be pretty exciting, but after months of repetition, people often grow bored, and this may be one reason they quit exercising. Changing things around periodically can help to counter this, and setting up a routine with conditioning exercises that you actually enjoy is often recommended by experts. For example, if you go to the gym with a few friends, you can make your exercise routine into a recreational outing of sorts, and this means you're less likely to allow yourself to miss it. Additionally, if you have any hobbies that give you access to some level of exercise, such as swimming, basketball, tennis, or rock climbing, you might want to include that as a specific part of your regimen.