How do I Choose the Best Concealer Brush?
Choosing the best concealer brush involves choosing a brush that will work well with one's favorite concealing cosmetics and finding a brush that fulfills one's preferences and budget. There are a number of kinds of concealers on the market from concentrated concealers that are meant to cover dark circles under the eyes or hide dark scars to light concealers that are meant for use all over the face. The concentrated concealers may be quite thick and come in a tube like lipstick or a in a pot like lip balm. Lighter concealers for all over use may come in a tube like foundation or under-eye cream.
For these thicker kinds of concealer, it is best to use a concealer brush with thick, firm fibers that are short and bundled quite closely together. This kind of concealer brush will be able to manage the product and will be helpful in applying the cosmetic to the specific areas where it is needed. For a thinner product that is meant to be applied all over the face, the fibers of the concealer brush can be a bit longer and less thickly bundled together. This will allow for the brush to transfer larger amounts of the product, which is used on larger amounts than the thicker cosmetic, to the face.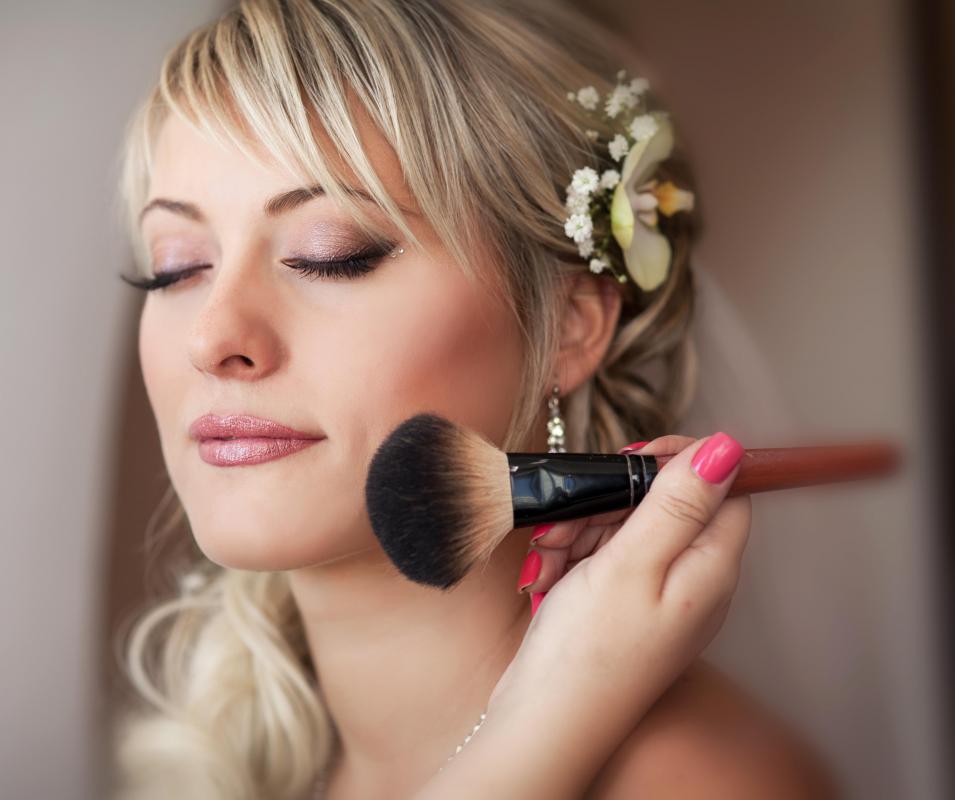 Once the correct brush shape has been chosen, the kind of brush fibers must be chosen. Some people prefer to use a concealer brush that is made with natural fibers. Others don't mind if the brush is made with synthetic fibers. The key difference is that a concealer brush made with natural fibers is often more expensive than a concealer brush made with synthetic fibers. However, some people believe that brushes made with natural fibers are easier to use and clean and that they last longer.
For people who need a concealer brush for both concentrated concealer and a lighter kinds of concealer, there are some companies that make a sort of two-in-one concealer brush. On one end there is the brush that can be used to apply small amounts of concentrated concealer and the other end is tipped with a brush that can be used to apply thinner concealer all over the face. This kind of brush is not as easy to find as the ones that do just one of the two jobs, but they can be ordered online from web retailers that specialize in cosmetics and related supplies.