How do I Choose the Best Comforter Sets?
Comforter sets come in a wide array of patterns, materials, and included pieces, so when choosing the best comforter sets, first determine what your needs are for your bed. You can quickly narrow down your search by looking for comforter sets that will fit your bed: King-sized beds will require king comforters, while queen-sized beds will require queen comforters, and so on. Once you have determined what size set you need, be sure to consider whether the comforter set includes pillow cases. The cost of the set will also help you narrow down your search.
Common comforter sets include the comforter itself, a bed skirt, and pillow cases or shams. A bed skirt is a piece of material that essentially hides the box spring and gap between the bed and the floor. It is very often the same pattern and material as the comforter slip cover, and it may be ruffled or straight. The comforter set you choose may include a bed skirt to improve the overall aesthetic of the bed's appearance, but keep in mind that inclusion of a bed skirt will increase the price of the set. Shams are basically decorated pillowcases that are more decorative than a traditional pillowcase. The sham may feature a frill or some sort of extended seam, and it will often match the pattern of the comforter and bed skirt. It is not uncommon for comforter sets to include two shams, so if you require more than that, be sure to find out if you can purchase more in the same pattern.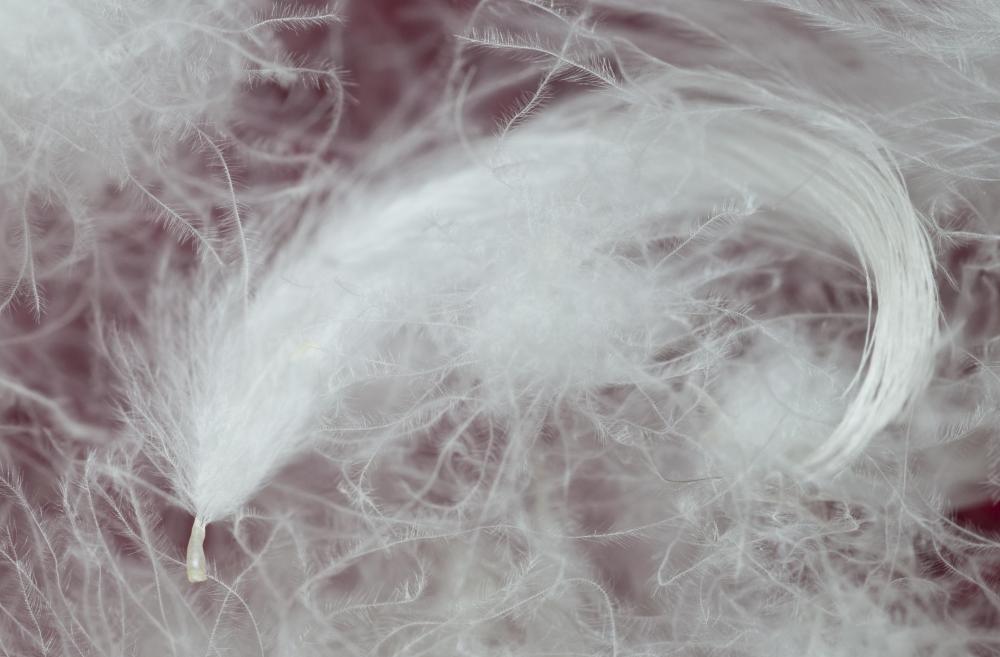 If you want even more color and design options for the comforter sets you will purchase, consider reversible comforters. These comforters feature two patterns or colors, one on each side of the comforter. You will be able to change the look of your bed quickly and easily by simply flipping the comforter over. If shams or bed skirts are included in the set, be sure to note whether they are reversible.
Comfort is, of course, the most important consideration when choosing comforter sets. Some comforters are made with synthetic fill that is lightweight and warm, while others are made with goose down, which is also quite warm; goose down will, however, require more maintenance than a comforter with synthetic fill, as the washing instructions will change. Down comforters are best used in the winter, while synthetic fill comforters can be used in the spring and fall as well.