How Do I Choose the Best Buffet with Hutch?
In order to choose the best buffet with hutch, the first step is determining the features you would like in your buffet, such as glass or louvered doors, as well as the furniture style you prefer. It is also helpful to determine if you would like to purchase a new, used or vintage piece of furniture and to set a price range for the purchase. Color is another option that should be determined early on, as several paint and stain options are available. The dimensions of the available space where the buffet with hutch will be located should also be considered when purchasing the item, as several sizes are typically available.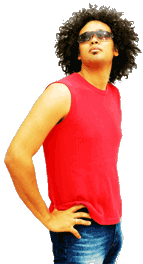 When selecting the best hutch, it is important to consider the style of hutch and how it will blend or contrast with your existing furniture. While a modern piece may not be the best choice for a room full of ornate, vintage furniture, it is important to select a buffet with hutch that suits your personal style. Many new furniture pieces are made to imitate classic furniture styles, pairing the advantages of modern construction with the aesthetic appeal of high-end antique pieces. Selecting a new piece also may allow for some customization, such as color, number of shelves and width.
Color choices abound when selecting a buffet with hutch, and the piece can be left in a natural wood finish, stained or painted. Wood furniture can often easily be repainted a desired color or stripped back to a natural wood finish. In addition to choosing the appropriate color, the size of the buffet with hutch is critical. The height of the hutch should be considered in reference to the ceiling height of the room. If you plan to decorate with items displayed on top of the hutch, there will need to be appropriate space between the hutch and the ceiling to accommodate the items.
Another consideration is the height of the individual pieces, especially if you are trying to align the top of the buffet with a nearby table or chair rail. The display and storage areas are other aspects to consider when selecting a buffet with hutch. Storage in the buffet can range from drawers and cabinets to open shelves. A hutch can feature open or closed storage and display areas, as well as grooves or racks for plates while a buffet can have specially treated drawers for storing silver cutlery. If you have items you would like to display, it might be best to consider selecting a buffet with hutch featuring glass doors or open shelves.