How Do I Choose the Best Blonde Hair Highlights?
Choosing the best highlights for blonde hair, or blond when referring to male hair, can be a difficult decision. The best color for blonde hair highlights will depend on the color of your natural hair, the health of your hair, and your skin tone. In many cases, choosing two or more highlight colors will help you create the most natural-looking results. Once you have chosen the color of your highlights, you will need to choose the thickness, density and placement. These factors will determine whether your highlights add depth to your hair color or transform it completely.
To choose the best blonde hair, or blond hair, highlights, take a close look at the color of your natural hair. Unless your hair is in very good condition, choosing a color more than two shades lighter than your natural color can be damaging. For natural-looking highlights, select a blonde that is only slightly lighter than your hair. If you want very noticeable results, opt for a color that is dramatically lighter than your natural color.
You also need to select a color that will look good against your skin tone. If you have dark, olive or golden skin and dark eyes, you have a warm skin tone. Highlights that have golden, strawberry or caramel undertones will look great against this skin tone. If you have fair skin with light eyes, your skin is considered cool. Platinum and ash blonde highlights will better enhance a cool skin tone.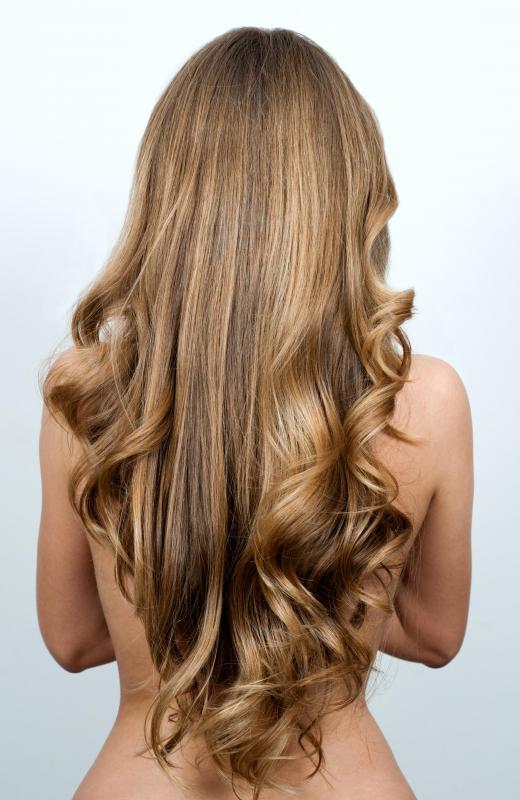 To create dimensional blonde hair highlights, you might want to choose two or three different colors. For example, you might decide on a blonde one shade lighter than your natural hair color as well as another color two shades lighter. This will blend the highlights into your hair while adding additional dimension. If your hair is already very light, you can also add streaks, or low-lights, that are a darker blonde than your natural color.
In addition to choosing the color of your highlights, you must also consider their thickness, density and placement. Thick blonde hair highlights will create a very dramatic effect, while thinner highlights will look more natural. The amount of highlights you choose will also have a significant impact on the severity of your look. Generally, the heavier your highlights, the blonder your hair will turn out.
Highlight placement is the last factor to consider while highlighting blonde hair. Highlights can be evenly distributed through the hair, limited to the top layers, or placed close to the face. Evenly distributed blonde hair highlights tend to look very polished, while those limited to the top layers usually look the most natural. When placed around the face, highlights will draw attention to the facial features and give the skin a healthy glow. If you are unsure of the best blonde hair highlights for you, consult a professional colorist to discuss your options.