How Do I Choose the Best Bedroom Linens?
To choose the best bedroom linens, you should shop at a linen store where you can request assistance from a knowledgeable sales associate. Choose bedroom linens that match your room's decor. Rather than buying sheets and blankets separately, look for sales or clearances on comforter sets. Sheets, pillowcases, and comforters that are sold individually may cost more than if purchased as a set. Linens that are marked as irregular may save you money as well.
Look for bedroom linens that are easy to care for. No-iron sheets are low maintenance and can save you time and effort in caring for them. Bright colors that bleed may need special care, however. It's important to read care instructions before you buy your bedroom linens. Choose sheets and pillowcases with a high thread count if you want your bedroom linens to last and not wear out.
It's important to purchase the exact size to fit your bed when choosing your linens. Avoid buying a size that is too large just because it's on sale. You might think you're getting a good deal by buying a queen sized sheet set for your full sized bed, but the sheet may droop or shift around. You could be compromising a good night's sleep by having to tuck your sheets in several times during the night.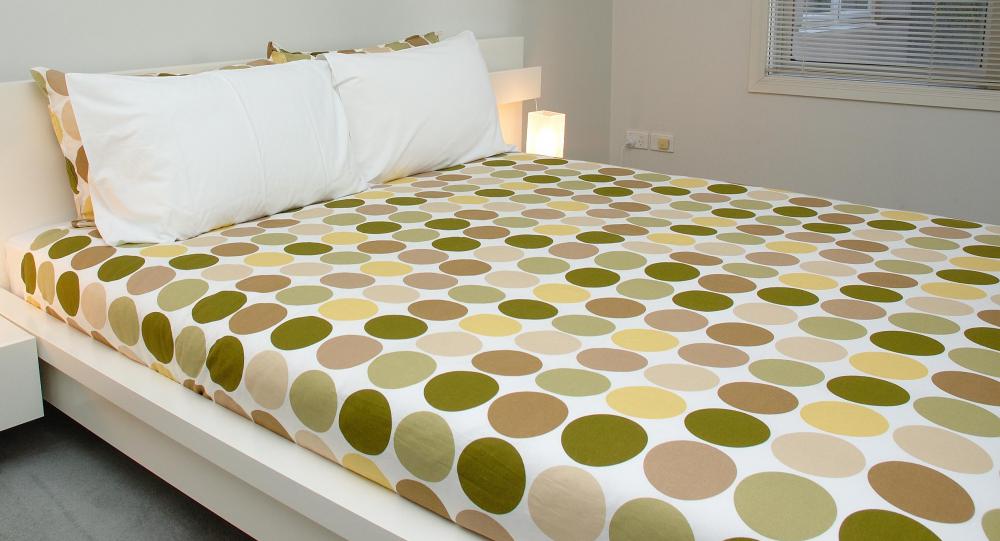 When shopping for bedroom linens, choose your fabrics wisely. Flannel linens are great for cool winter months, while silk or satin sheet sets can make you feel cool and comfortable during the summer. Consider buying your bedroom linens during an off season clearance sale. You might be able to find an clearance sale on a winter linen set during spring, and you can store away the sheets to use next season.
If possible, feel the fabric of your linens before you buy them. If a pillowcase feels rough or coarse, it will not be comfortable against your skin. Don't compromise quality for a bargain when buying sheets and pillowcases, because you cannot put a price tag on a decent night's sleep.
Depending upon the height of your mattress, you might need deep-pocketed sheets. Some department stores may not carry sheets with extra deep pockets. If necessary, look for the deep-pocketed sheets at specialty stores online.
Personalization can be made at specialty linen shops as well. Monogrammed comforters and pillow shams make nice gifts. Many shops will let you choose from various fonts and colors, so be creative and have fun.