How Do I Become an Executive Pastor?
Laura M. Sands
You may become an executive pastor by either being promoted to the position or by undergoing specialized training and applying for an open position at a church. Attending special workshops and seminars may also help prepare you for this career path, as will reading books and other materials to help familiarize yourself with the duties required in executive pastor jobs. Finding a pastor to mentor you may further help you develop and prepare to become an executive pastor.
Executive pastors must be effective leaders able to work as part of a team. At the same time, executive ministers must know how to work independently in supporting decisions made with pastors, board members and others. If you hope to embark upon a pastor career, developing strong organizational skills as well as learning how to guide others will be important.

Get started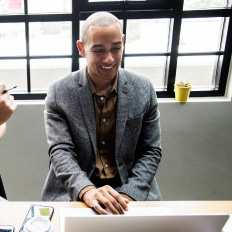 Wikibuy compensates us when you install Wikibuy using the links we provided.
A lot of executive pastors arrived at their positions after serving as a head pastor of a church for many years. These individuals have a unique perspective in that they have experienced leading a congregation as ministers. You may also become an executive pastor by taking this route first.
Other people have become an executive pastor after completing seminary schooling and participating in additional specialized training. Courses offering training in subjects like administration, staff leadership and annual planning are often helpful in learning how to best approach the responsibilities you will inherit after you achieve an executive pastor position. If you would like to someday become an executive pastor with a particular church or ministry, asking about the precise requirements needed for that job will help you determine what kind of training you need.
In addition to formal training to become an executive pastor, you may also want to consider attending various workshops and seminars on different topics relevant to an executive pastor's job description. Workshops for executive pastors are often advertised in religious publications and websites. Adding yourself to the mailing list of an individual or organization that regularly offers training will help you stay informed about upcoming seminar topics and other events that may help you in reaching your career goal.
While training to become an executive pastor, as well as after you have begun working in the field, reading books and other materials may help you acquire knowledge important to this role. There are a lot of web resources that you can read, too, that will offer information and insights on various topics of interest to executive pastors. Many who work in this career also advise finding a mentor and building a network of supportive individuals who you can turn to when faced with challenges relating to your career. Those who are already working in this capacity can offer unique insights before you become an executive pastor, as well as continue to provide valuable support after you have already obtained a position in this area.