How do I Become a Renewable Energy Consultant?
Becoming a renewable energy consultant requires a broad knowledge of energy issues in various industries. The renewable energy field is growing fast with new technologies and policies. Many businesses are concerned about their energy consumption and carbon footprint. These are the companies who are hiring energy consultants.
Now is an opportune time to become a renewable energy consultant. A renewable energy consultant typically has at least a four-year college degree and sometimes has completed graduate studies. Although some universities are beginning to offer specific renewable energy-related courses, few have designated renewable energy consultant programs. A background in engineering or one of the energy-related sciences is beneficial.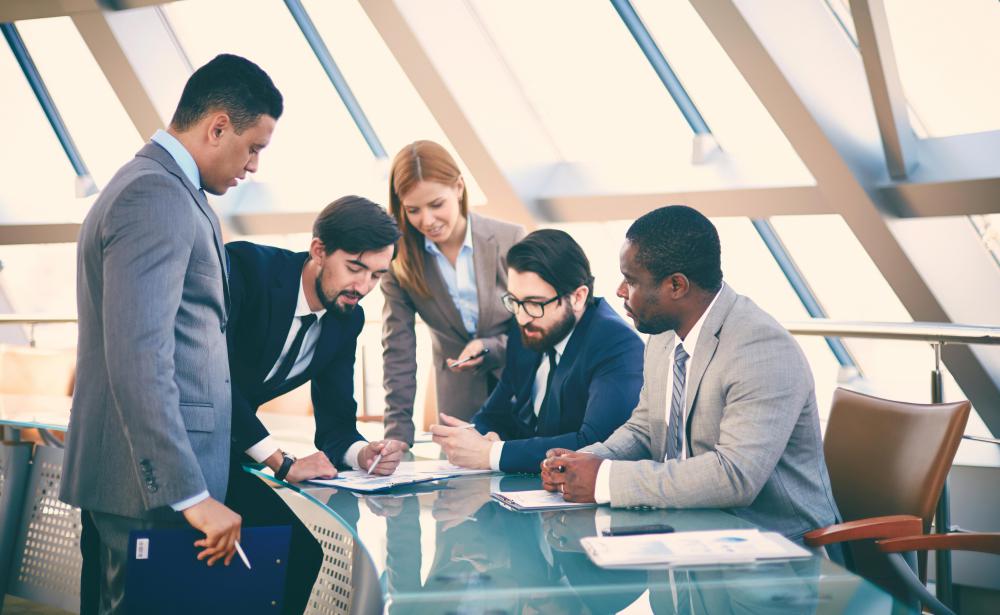 Consultants help organizations. Becoming a renewable energy consultant will require people skills as well as energy knowledge. The consultants help corporations, large and small, public and private, assess their energy bills. They must be up-to-date on laws and regulations. A renewable energy consultant often tracks energy bills for the client and offers knowledge about incentives or rebates.
Many energy consultant firms exist today. To become a renewable energy consultant means working around other energy consultants and exchanging current information. This may mean being hired by an energy consulting firm or starting your own business.
The renewable energy field is a fast-growing field full of ideas and information. Not all the information available to consumers and companies, however, is accurate. In order to become a renewable energy consultant who is respected and trusted, read as many reputable journals and reports as possible. Clients must build that trust with their energy consultants for the partnership to be successful. You will receive new clients by providing accurate information to existing clients via referrals.
Customers in the energy market will expect their renewable energy consultant to know about industry trends and new technologies coming out of the world's renewable energy laboratories. It is wise to stay abreast of energy costs, market performance and consumer interest regarding new energy products. A knowledge of international opportunities and markets is also helpful to become a renewable energy consultant.
Being aware of local government agencies who deal with renewable energy issues is helpful to the community in which consultants work. City utilities and equipment companies as well as state and federal agencies are the entities with which energy consultants often coordinate. Clients will appreciate sound strategies provided by an energy consultant who understands business as well as technologies across a multitude of related industries.