How do I Become a Personal Travel Assistant?
There is a very limited number of people who want to become a personal travel assistant. Most people who are interested in administrative work are interested in a broader area of focus. The number of positions available for a personal travel assistant is quite limited and is forecast to shrink over the next five to seven years. Typically, a personal travel assistant is responsible for the creation and management of travel arrangements for senior executives or other staff who are required to travel extensively.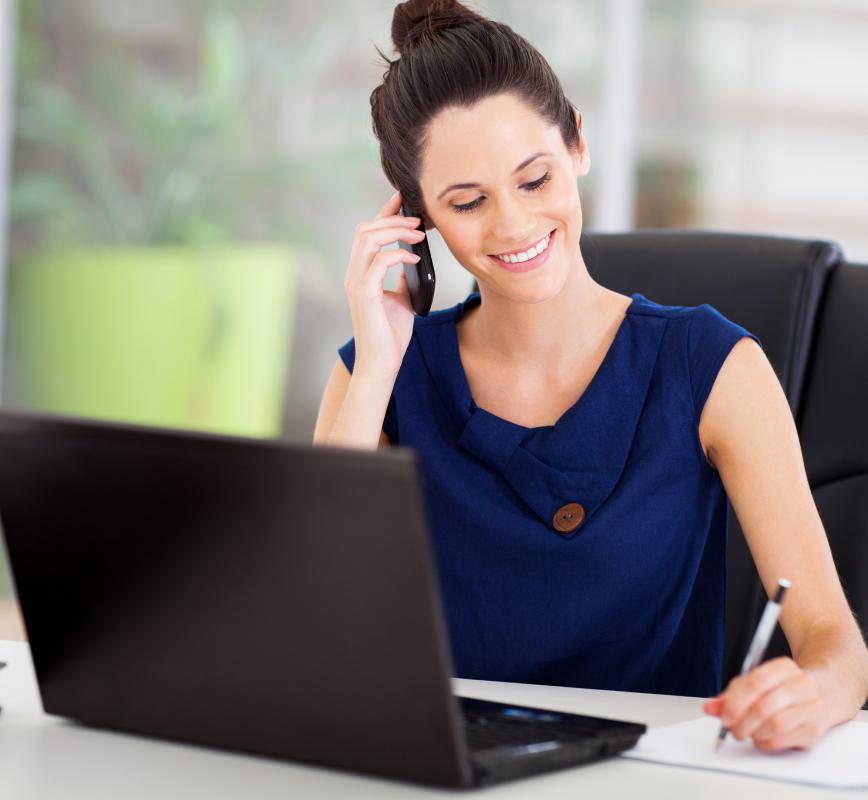 There is no specific training program to become a personal travel assistant. Instead, the vast majority of candidates are trained and licensed as a travel agent. Many people have training in business, with a diploma from a community college in administration, business management, or travel management.
Building on their business connections and understanding of the travel industry, the travel assistant can make complex travel arrangements on short notice. In many large information technology consulting firms, the personal travel assistant is responsible for making the travel arrangements for sales team and professional consultants. The timing of travel arrangements to minimize costs while ensuring smooth traveling requires coordination and scheduling skills.
The first step required to become a personal travel assistant is to gain working experience in the travel industry. Understanding how flights, trains, and accommodation are priced, booked, and managed is essential for this role. In general, working in a travel agency is a great way to gain this experience.
The next step is to obtain experience in an administrative role inside a large company. The pressures, concerns, and business practices in a large company are quite different than in a travel agency. Most firms control travel expenses and budget quite tightly, and the process surrounding approval of travel arrangements and the primary selection criteria for these types of arrangements are very important.
The career advancement opportunities available once you become a personal travel assistant are limited. This is a niche area of responsibility that may not be found in a wide range of companies and institutions. In order to advance into a higher position, candidates should ensure they have excellent computer, communication, and organizational skills.
Positions as a business unit or office manager, administrative assistant or personal assistant to a senior executive all use the same skills required as a personal travel assistant. Talk with your supervisor about the options available. Many people volunteer for duties outside their primary area of responsibility to broaden their job skills and keep their other skills current.