How Do I Become a Metal Spinner?
Metal spinning is type of metalworking that involves the operation of machinery to rotate a metal tube or disc while shaping it into a specific form. This approach can be used to create everything from missile heads to decorative candlesticks. Learning how to become a metal spinner is a task that requires some formal training as well as the opportunity to gain some practical experience. Some people go about becoming a metal spinner by taking classes and being certified in the vocation, while others go to work in metalworking shops and learn on the job.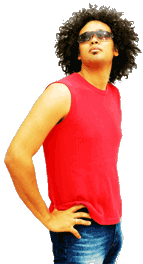 One approach that can be used to become a metal spinner is to look into formal educational opportunities. Some colleges offer courses and even degrees in metalworking that include practical training in metal spinning. Technical training at a vocational school offering a certification program in metalworking is also worth considering. A benefit of this approach is the ability to become familiar with the equipment and the techniques in a controlled environment, while also allowing time during the semester or quarter to master specific types of spinning. Obtaining a degree or a certificate in some type of metalworking will also help open doors to obtaining work as a metal spinner.
A different approach involves taking a position in a metalworking business and slowly moving into some sort of metal spinner responsibilities. In this scenario, it is possible to become a metal spinner by becoming the apprentice of an established spinner. This strategy offers the chance to develop a high level of expertise with spinning the products produced in the shop, and also helps to increase the chances of continued employment as you become more valuable to the company. You also have the chance to learn the practical aspects of running a metalworking business, which may be invaluable if your eventual goal is to open your own metal spinning company.
Combining more than one method to become a metal spinner is often a good idea, since it allows for a more well rounded approach to the vocation. For example, seeking formal education at a college or vocational school will provide an introduction to a number of aspects of metal spinning, and even the chance to experiment a bit. By combining this with the practical experience of becoming an apprentice at a metal shop, it is possible to develop a background that would allow you to step into a wide range of metal spinning careers successfully. Whether you want to become a metal spinner as a means of creating your own business or as a way to work with top companies in the field, possessing both education and practical experience will take you a long way toward achieving the goal.