How Do I Become a Magician?
If you want to become a magician, you need to research all you can on magic tricks and performing magic. One of the best ways to do this is by reading all you can on the subject and watching videos. Experience can be the best teacher, so once you get an act or routine together, practice as much as possible. Visit magic shops and see the props they have. Attending magic shows can give you creative ideas as well.
Before you can become a successful magician, you must decide what type of magic you're interested in performing. Professional magicians generally have one area that is the highlight of their act. Think of what you'd like to focus on and make it the center of attraction. Maybe you'd like to concentrate on coin magic or card magic. Whatever your interest, educate yourself to all of the aspects involved in that particular area.
The first thing you should do if you want to become a magician is to read every book you can, preferably written by successful magicians. This will give you guidance and help you learn what it takes to become successful. You can buy these books at any bookstore, but to save yourself a lot of money, simply borrow them from your public library. Videos are another good source for aspiring magicians.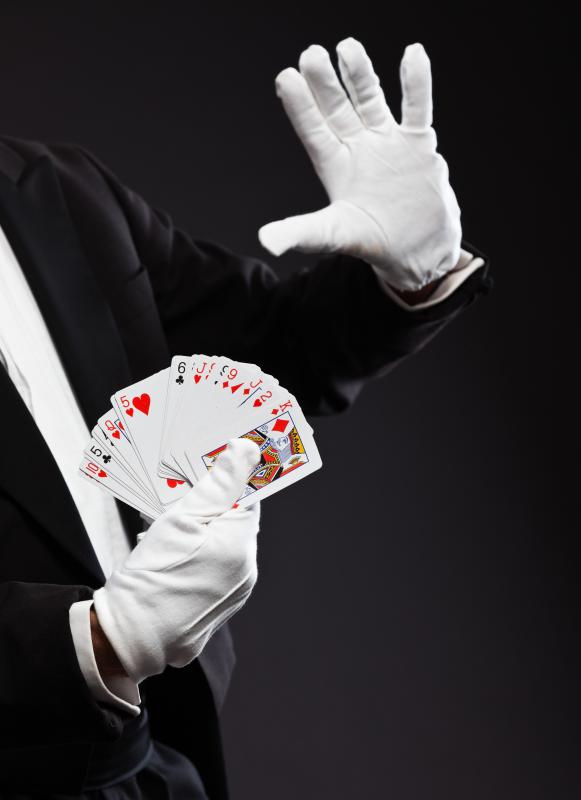 Visit your local magic shop and inquire from the owner what you should know and what materials you will need to become a magician. As a beginner, it might be wise not to set your sights too high. Start off slowly and learn one step at a time, or you may become overwhelmed.
You may want to contact organizations or clubs dedicated to magic and organized by amateur and professional magicians. Joining such a club will give you the opportunity to share stories and inspiration with other aspiring magicians and those who have made a successful career in magic. Many of these organizations also publish monthly magazines filled with interesting and informative articles.
As you work hard to become a magician, you should develop a skill for acting. This is because you will need to fool your audience with the art of illusion. If possible, you should consider taking a few acting classes that incorporate magic.