How do I Become a Fitness Model?
Both male and female fitness models are needed to promote exercise products, such as, equipment, apparel and nutritional supplements. Models may be hired to do print work for magazines, or be a spokesperson for a fitness product. Although there may not be one clear-cut path to become a fitness model, there are a few things an individual can do to get a modeling career started.
Getting in excellent physical shape is essential. A consistent exercise program and a healthy diet are needed. Exercise should include strength training, which helps build the body necessary to work as a fitness model.
Fitness models usually are not as thin as fashion models and have a more muscular physique. Models don't have to have the build of a professional bodybuilder, but will need to have well defined muscles and a toned body. Although fitness models don't have to be extremely thin, a low percentage of body fat is still required.
The next step to become a fitness model, is to have professional photographs taken, which should be included in a portfolio. Photographs should show off a model's toned physique. Select a photographer who specializes in photographing fitness models. He or she will have an understanding of poses and angles which work best.
A comp card can be put together from the pictures taken. Comp cards are given to modeling agencies and potential clients. The two-sided card should have a large photograph on one side and the flip side should have four smaller photographs. Since a fitness model is showcasing a good physique, pictures should include body shots wearing fitness apparel or a bathing suit. The back of the comp card should also contain statistics, such as weight, height and body measurements.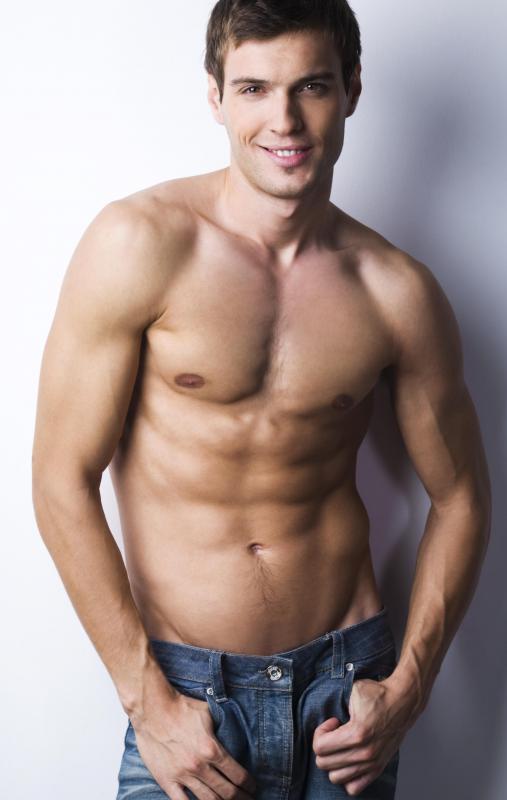 Since fitness models are hired by a specific industry, not every modeling agency may be interested in representing them. Models should call agencies first to determine if representation is an option. If an agency is interested, they may request an interview and want to view the model's portfolio.
An individual who wants to get work as a fitness model should get ready to pound the pavement. Models should contact fitness magazines directly and determine their polices for accepting a model's comp card, or portfolio. Contact the director of photography at various companies who sell fitness products and ask the same.
An alternative path to become a fitness model, is entering competitive figure, or bodybuilding, competitions. This career path allows a model to gain exposure and meet people in the fitness industry. Competitions are usually sponsored by fitness magazines, or companies who sell fitness products.
One thing most people who want to become a fitness model need is perseverance. Modeling of any type is very competitive. Making contacts, having a commitment to fitness and sticking with it can make the difference.