How do I Become a Crime Scene Cleaner?
There are three items required to become a crime scene cleaner: specialized training, knowledge of deep cleaning equipment, and attention to detail. A crime scene cleaner is called after the crime scene technicians have collected all the necessary evidence. They are often hired by the property owner, insurance company or government agency, if the crime scene is a public place.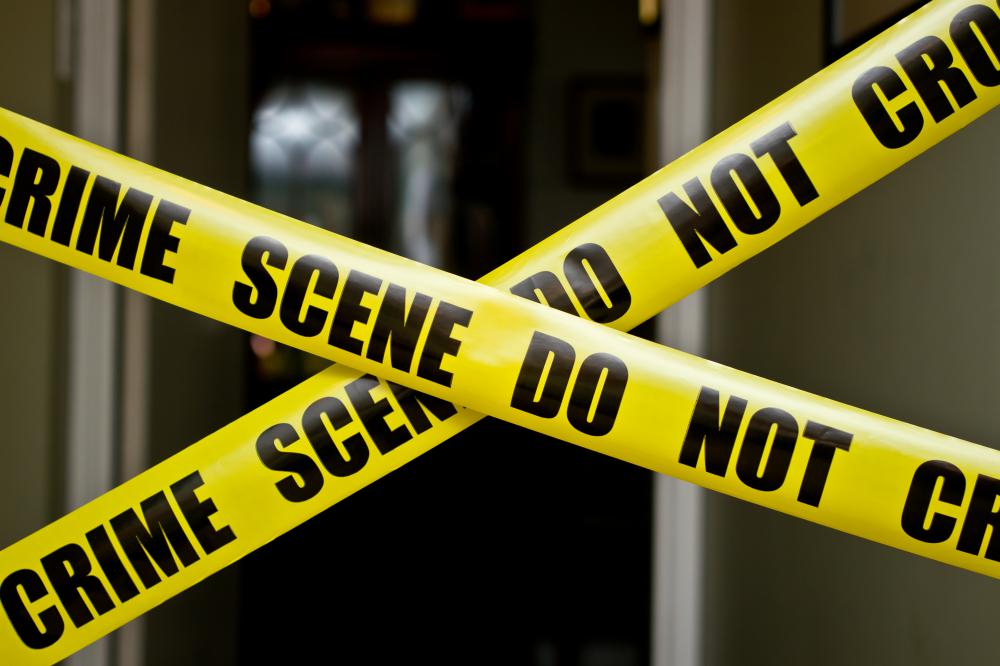 In order to do this job, it is important to understand what you will see as part of the profession. Crime scenes where there was violence will have broken items and may include damage to walls, doors, and glass. Any location where a person has died will have bodily fluids and various types of stains and smells. People who are easily upset or have a queasy stomach are not suited to this job.
The first step required to become a crime scene cleaner is to complete a certificate in crime scene cleaning. These programs are available from a wide range of community and career colleges. Techniques on cleaning of different body fluids, removing the smell of death and decomposition from a space, how to deal with hazardous chemicals and cleaning up after a fire are all part of the program. All these skills will likely be required once you start working as a crime scene cleaner.
The type of equipment required for crime scene cleaning includes steam cleaners, high-powered exhaust fans, carpet stain removers, powerful chemical cleaners, and air masks. Most crime scene cleaning firms invest in quality equipment, since the units will be required at many different locations. All crime scene cleaners must have a certificate in crime scene cleaning and have a clean police record to become employed in this role.
Insurance companies often short-list two or three cleaning companies and will call on them as needed. The service agreement will indicate the turn-around time required between the original call and when the job should be finished. Many insurance adjusters will inspect the work quality before approving the invoice for payment.
Attention to detail is very important if you want to become a crime scene cleaner. Insurance companies expect the firm to clean both the obvious stains and damage, but also any secondary damage. When the property owners return, they should not be faced with any reminders of the crime. For example, it is possible to remove a stain from carpet without changing the color or texture of the carpet. After the work is done, the exact location of the crime should be invisible.