How Do I Become a Cost Engineer?
A college education and on-the-job training are both required to become a cost engineer. The earned college degree should relate directly to the industry you intend to work within, normally either construction or manufacturing. It also helps to have supplementary classes in mathematics and computers to gain the attention of prospective employers.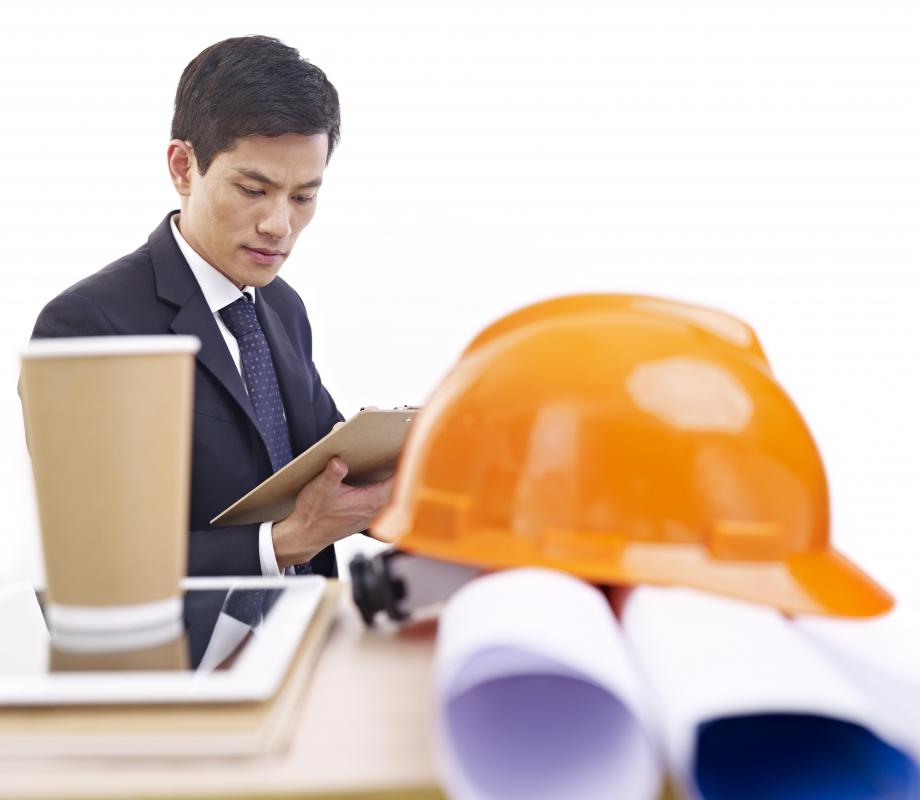 The main duty of a cost engineer is controlling a large project's expenditures while maintaining quality and structural integrity. Construction is a common industry for a cost engineer's talents; multiple contractors need materials purchased at the lowest prices to ensure the job generates a profit. College majors for a construction industry based career can include building science and construction management. Both majors cover cost estimating with construction as the main concentration.
An engineering, math, or economics college degree is normally required to become a cost engineer within the manufacturing industry. Producing a product from raw materials entails balancing the overall cost with any waste that may occur, such as from a defective machining device. The college degree will allow you to apply estimating theories for future material purchases for a successful business strategy.
Along with the college major's main course requirements, you should take additional classes in mathematics and computers to become a cost engineer. There are many mathematical formulas that must be applied to estimating future business project needs; math courses will solidify the equation and solving process to make day to day estimating duties simple and accurate. In addition, computer classes will offer comfort with cost estimating software so a prospective employer will feel confident in your abilities to maneuver within a complicated database.
Some college students with an undergraduate degree continue with school to earn a master's degree. Many employers seek workers with graduate degrees to become a cost engineer. You should seek a master's degree in either construction management or engineering if you intend to run or manage a cost estimating business.
Even with a degree, most workers must complete hands-on training to become a cost engineer. Each step in estimating is explained and notated by the experienced estimator for future reference. Since each company has a slightly different process for cost estimating, on-the-job training is one of the most important aspects to become a successful cost engineer.
Certification in cost estimating is not mandatory in the United States, but many potential employers prefer a certified employee compared to a non-certified person. You should keep in mind that a written exam must be taken for certification, as well as proof of experience. The cost engineer may also need to publish an article about the estimating industry before certification.