How Do I Become a Chief Meteorologist?
A chief meteorologist oversees a team of scientists who are responsible for producing weather reports. Typically, someone wishing to become a chief meteorologist must successfully graduate from high school and complete an undergraduate degree program. Many employers require applicants for these roles to have also completed a postgraduate degree and aside from academic credentials, someone planning to become a chief meteorologist must have some prior industry-related experience.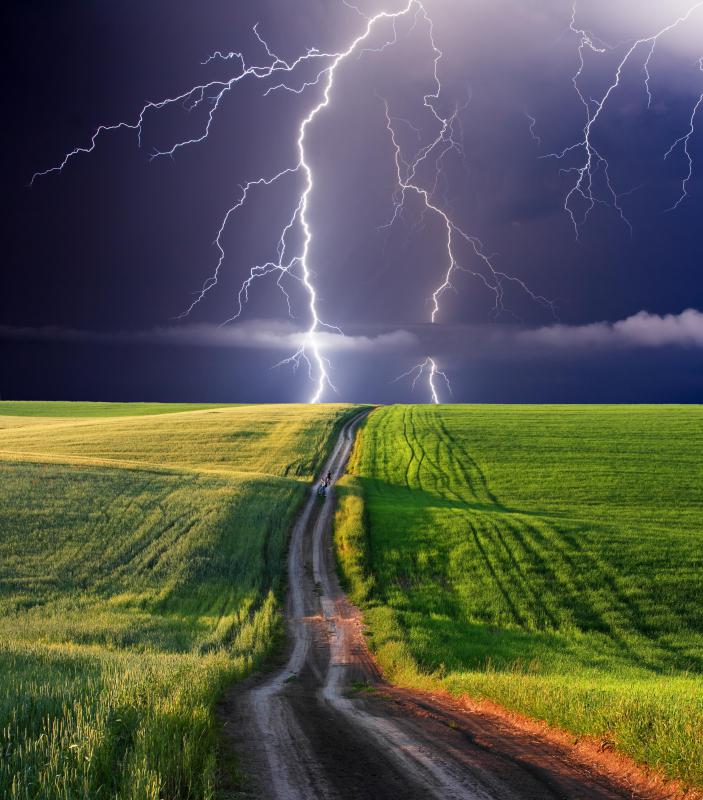 Meteorology involves the study of the atmosphere and of Earth's weather systems. Many universities offer undergraduate programs in meteorology, although some of the people who work in this field also take other types of climate related degree programs such as courses in climatology or atmospheric science. Televisions networks and government agencies are among the types of entities that typically employ people in this field. In many instances, someone with an undergraduate degree can land a junior level job but anyone wishing to become a chief meteorologist may have to complete a masters or doctorate degree in a science related subject. Typically, prospective chief meteorologists take postgraduate programs that focus on a particular area of the field such as marine atmospherics or oceanography.
While graduates can gain employment in weather related roles, some employers prefer to hire people who have already received some practical training in the field. People who complete doctorate degree courses usually gain some hands-on experience since the colleges that run these programs usually arrange for students to work at local weather stations or government offices where scientists are engaged in studying climate change. Other people gain experience while in undergraduate school since some television networks and other entities offer summer internships to students. During these sessions, the students are able to work under the direction of trained climatologists or weather experts and some internships lead to permanent jobs offers.
In many instances, anyone wishing to become a chief meteorologist must have spent a certain number of years working as a junior member of a weather team. People employed in these roles may be tasked with preparing weather reports or delivering forecasts on the radio or television. Weather team members use a variety of equipment including satellite monitoring systems when preparing these reports and an applicant for the chief's role must have a thorough understanding of these systems and processes. Individuals wishing to apply for chief meteorologist positions must have certain attributes such as strong leadership and good organizational skills. The chief may be responsible for hiring, coaching and terminating employees in which case some employers prefer to hie people who have also studied business or management degree programs