How Do I Become a Chief Accounting Officer?
In most cases, the path to becoming a chief accounting officer (CAO) is a long one, requiring education, experience, and proven success in managing finances and tax-related documents. The best way to become a chief accounting officer is to start your planning early. In college, major in business administration, finance, or accounting. Seek certification as an accountant and look for work in corporate settings or handling corporate accounts. Then, keep your eyes peeled and your resume sharpened for executive-level positions as they open.
Chief accounting officers are upper-level executives in most companies. As such, the jobs are hard to land without a great deal of experience and years of work in the business accounting field. Preparation and persistence are two of the most important things you will need in order to become a chief accounting officer.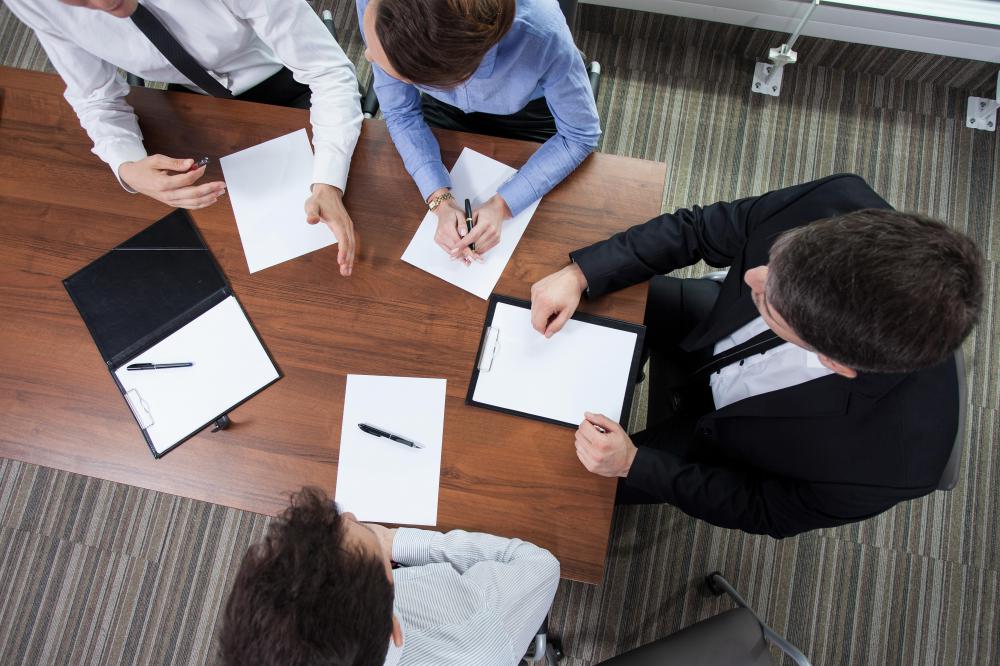 The vast majority of CAOs start out as accountants. Any accounting experience is helpful, but experience managing the accounts of business clients or counseling corporations on financial matters usually bears most directly on the work you will be doing when you become a chief accounting officer. Different jurisdictions have different requirements for becoming a certified accountant. Most of the time, the job requires a degree in accounting or finance paired with passage of a jurisdiction-specific accountant's exam.
In most settings, CAOs are primarily responsible for the oversight and management of a firm's accounts. The officer will usually be responsible for all of the company's tax obligations and filings, investment analysis reports, growth strategies, and valuation assessments, among other things. Communicating with investors is also typically a part of the job. Any accountants that the company employs will usually report to the CAO, as well.
Chief accounting officer careers come in many forms. Most companies employ a chief accounting officer, but his or her specific job description usually depends on a lot of subjective factors. The kind of business the company is in, how big it is, and the contours of its asset holdings all influence chief accounting officer duties.
One need not usually start out as an accountant within a certain company in order to later become a chief accounting officer there. Accountants sometimes rise through the ranks of a corporation, but not always. Particularly in higher-profile positions, companies often like to bring fresh voices, faces, and strategies to their executive level.
It is usually a good idea to start scouting around for executive positions after you have a few solid years of business accounting work behind you. Most chief accounting officer requirements include upwards of ten years of professional experience. Some positions, particularly in smaller companies, will entertain candidates with as little as five years of work behind them.
Positions are typically advertised on corporate websites and are also available through accounting and financial sector headhunters. When you find a job that interests you, read the description and requirements carefully and tailor your resume to fit. To become a chief accounting officer, you first need to get your foot in the door. Presenting a resume that hits on every core skill is as good a way as any to get started. Backing this information up with a solid interview will put you in a good position to land the job and become a chief accounting officer.