How Dangerous Is an Umbilical Cord around the Neck?
A baby's umbilical cord gets looped around the neck, also called a nuchal cord, in roughly 25% of vaginal childbirth deliveries. While a terrifying thought to many parents, most umbilical cord complications do not affect the health of the baby nor the mother. When the baby's head has "crowned" and emerges from the birth canal, the medical professional routinely checks to see if the umbilical cord is around the neck. In most cases, the cord is loose enough to slip over the baby's head before the body of the baby is delivered. While complications do occur, most are extremely rare or easily resolved.
Fetal death from an umbilical cord around the neck is very rare, and may be caused by other complications. Cord stricture, in which the umbilical cord is knotted tightly enough to prevent oxygen and nutrients to the baby, may be caused by a deficiency in the protective jelly covering. Prenatal technology such as ultrasound are incapable of diagnosing such complications, and in such cases, the baby is stillborn. Cord stricture is responsible for an estimated 19% of fetal deaths.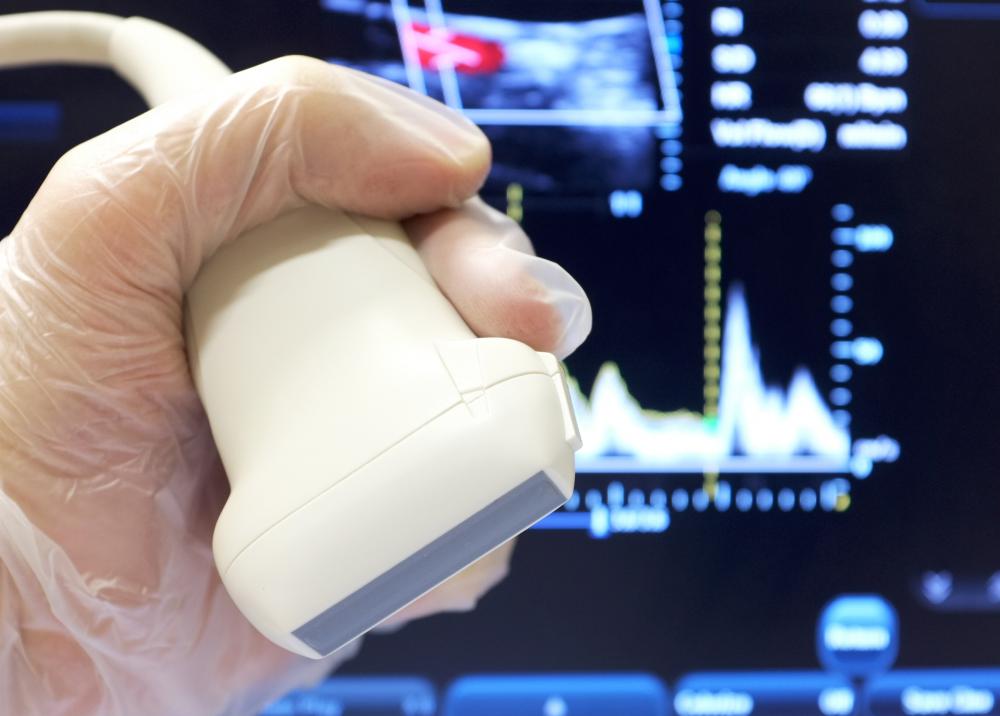 In the rare cases where the cord is wrapped tightly around the neck or knotted, a doctor clamps the cord in two places and cuts the cord between the clamps. The baby should be delivered immediately, as it is no longer receiving oxygen once the umbilical cord is cut. In extreme cases, the baby is injured during the clamping or cutting procedure. Overall, removing an umbilical cord from around the neck is generally a standard and safe procedure.
The umbilical cord vein and artery are covered by a thick, jelly-like protective sheath called Wharton's jelly. This slippery sheath reduces friction and prevents the cord from becoming compressed, should it become entangled around the baby's neck or twisted into a knot. Obstetricians have created two types of classification for an umbilical cord around the neck. Type A is a cord wrapped around the infant's neck 360 degrees, while type B is a cord wrapped around the neck in a firm knot.
Some medical practitioners use Doppler ultrasound technology to detect a prenatal nuchal cord. While ultrasound may be a good indicator of umbilical cord issues, it is not an accurate predictor of a safe birth. Moreover, as the baby grows larger in the womb, he or she becomes more active, and the possibility of the cord getting wrapped around the neck increases. Doctors are trained to look for the cord during delivery.