How Can I Use Jojoba Oil for Hair Growth?
Jojoba oil comes from the crushed seed of the shrub Simmondsia chinensis, which mainly is cultivated in Mexico, California and Arizona. Despite its name, jojoba oil is a wax, not an oil. Its chemical structure allows it to penetrate and protect the skin of your scalp and your hair, protecting it from damage from shampoos, styling products and hair appliances. When you use jojoba oil on your hair, it cleans the hair shaft and helps to remove buildup from hair care products such as shampoos and conditioners. An additional benefit of using jojoba oil for hair growth is that it seals moisture into the hair shaft, making it less prone to breakage.
Applying jojoba oil to the hair and scalp daily is a popular way to use jojoba oil for hair growth. Dry hair is more easily damaged and prone to breakage than properly moisturized hair strands. Keeping your existing hair from breaking or developing split ends allows it to reach its maximum length during its natural lifespan.
Hairs that one's scalp produces grow from tiny pores, or follicles, on the scalp. Each of these follicles produces its own oil or sebum, your body's natural moisturizer for your scalp and hair. A buildup of residues on the hair shaft interferes with the ability of sebum to protect your hair. To use jojoba oil for hair growth, you should apply the oil to the entire hair shaft. This allows the natural sebum and the jojoba oil to work together and keep your hair properly moisturized.
Want to automatically save time and money month? Take a 2-minute quiz to find out how you can start saving up to $257/month.
Regular use of jojoba oil is believed to improve the functioning of your hair follicles. It unclogs hair follicles when one's scalp produces too much sebum. When you do not produce enough sebum, the jojoba oil that is applied to your scalp penetrates your hair follicles and helps to nourish the root of each strand of hair. Without this intervention, weak hair might die and fall out before it is time for the body to replace it.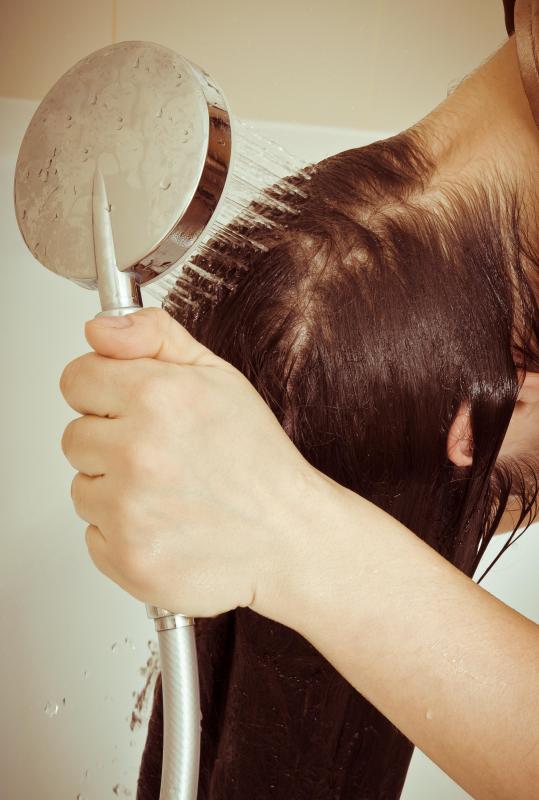 A hot oil treatment is a common strategy for using jojoba oil for hair growth. Heating jojoba oil helps it seal moisture into the hair shaft. It also smoothes rough hair cuticles, a problem commonly known as split ends. The hot oil treatment does not remove the spit ends, but sealing split ends helps you prevent further damage and breakage. You also can use jojoba oil to increase hair growth by mixing it into your regular hair conditioner, which increases its moisturizing capabilities.