How can I Strengthen my Fingernails?
Though some health conditions can affect the way fingernails grow, many people with no underlying health problems simply have weak fingernails. If you have weak fingernails and have ruled out potential health problems such as circulatory disorders or infections, you can strengthen your fingernails by developing a nail care regimen that involves taking precautionary measures and proactive steps to nail care.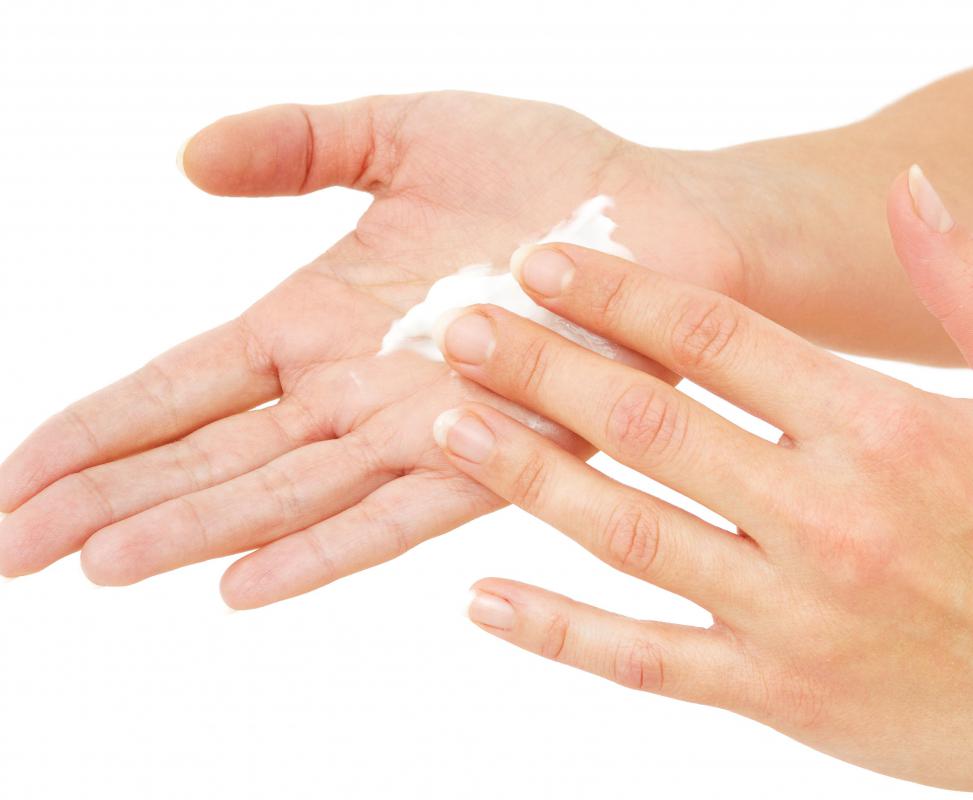 Because some cleaning products contain harsh chemicals that can weaken fingernails, avoid using products with these chemicals and wear latex gloves to protect hands and fingernails when necessary. Consider switching dishwashing liquid and other cleaners to mild formulas and always apply a hand lotion or moisturizer after submersing your fingernails in water. Anytime you apply hand lotion, work the lotion into the skin folds surrounding your nails and the cuticle. Frequent moisturizing can help strengthen your fingernails by restoring moisture levels and reducing dryness that can make fingernails brittle.
Develop the habit of trimming your fingernails after showers or baths, when nails are softer. Trim nails squarely, with slightly rounded tips rather than an oval shape as this will help keep the edges of your nails strong, reducing breakage incidents. When filing fingernails, always file in one direction rather than back and forth.
You can also help strengthen your fingernails by applying a nail hardener or strengthener. If using alone, simply apply one to two coats once per week. If applying with colored polish, use nail hardener as a base coat before applying polish. Also avoid frequent use of nail polish remover and remember to use only non-acetone polish remover with added moisturizers. After using polish remover, wash hands thoroughly and apply hand lotion before reapplying polish.
Proper routine nail care is the best way to enhance the strength of your fingernails, but diet can have some impact. Though very few people are protein deficient, a protein deficiency can cause weakened nails. However, increasing protein or taking protein supplements will not strengthen your nails. Make sure you consume enough protein to constitute a healthy diet. Calcium should also be a part of a healthy diet, as it strengthens bones, teeth and fingernails. It is a good idea to check with a doctor before starting any kind of supplement.
If proper nail care and a healthy diet do not strengthen your fingernails, you might consider visiting a dermatologist to ensure you are not suffering from a nail infection or other disorder. Similarly, if your fingernails are showing signs of an underlying problem, such as yellowing, thickening or not growing, consult a physician. If you visit a manicurist on a regular basis, make sure they are following proper sanitary procedures. You can ask your manicurist for recommendations of nail care products or search your local drug store for products.