How Can I Remove Elbow Warts?
To remove elbow warts you can either buy an over the counter wart remover, or visit your doctor to have him or her remove them. Both options can effectively remove warts, although larger ones may be more thoroughly removed by a doctor who has more powerful treatments. If you have recurrent elbow warts, you should definitely see a doctor to have yourself tested for potential medical problems.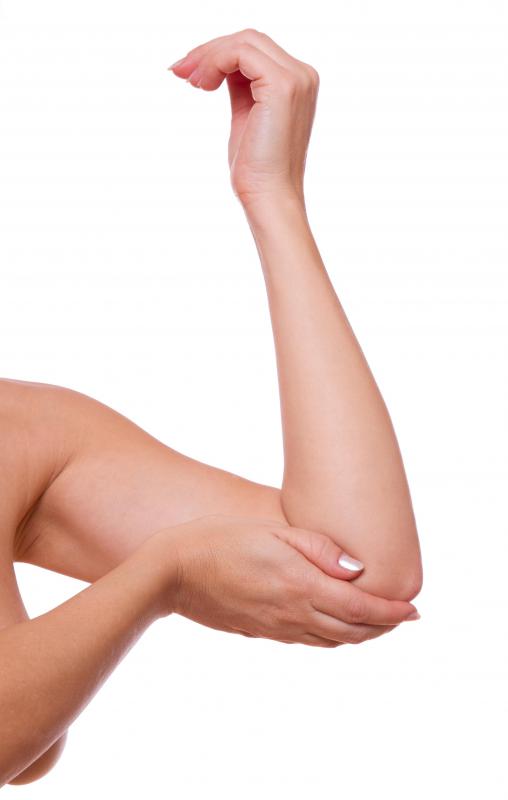 Warts are caused by a type of humanpapillomavirus which manifests as a skin eruption. They are often skin-colored but they sometimes they may be lighter or darker than the surrounding skin. Warts can be big or small and they often feel rough or callused to the touch. Although warts commonly appear on the fingers, genitals, or face, they can occur on virtually any area of the body.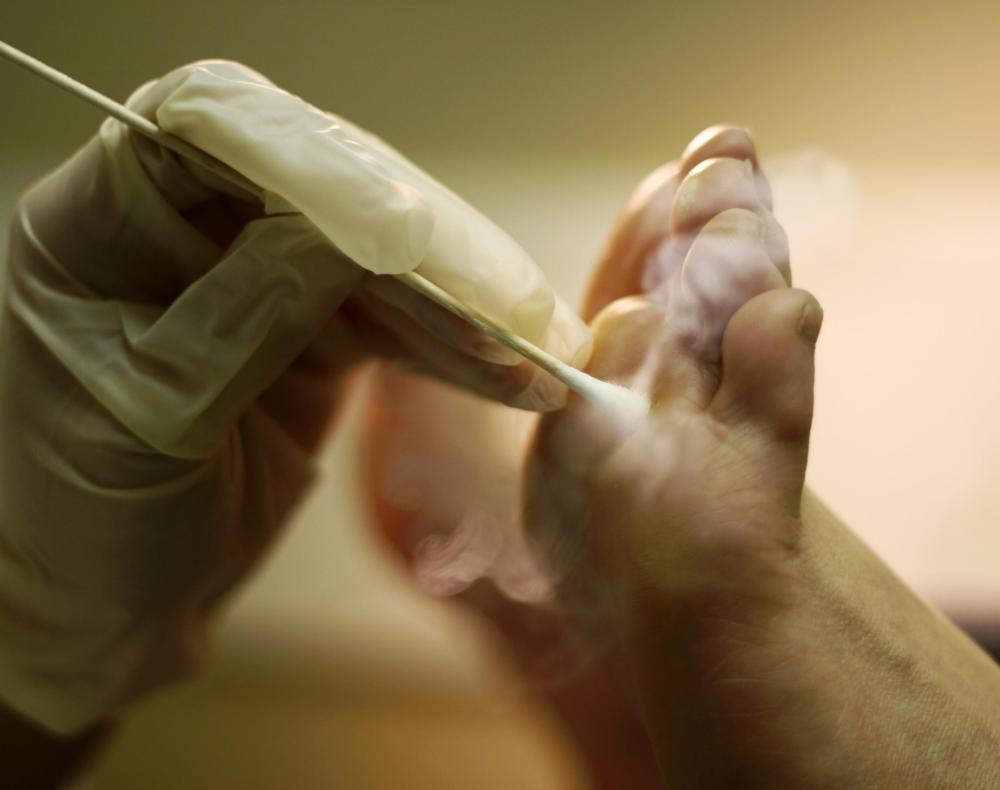 Very small elbow warts may not be noticeable if you have rough or callused skin anyway. Larger ones may be more apparent right away and you may feel self-conscious about them if you wear short sleeved shirts. One potential way you can get rid of these warts is by using an over the counter wart remover. These come in two varieties, both of which can be very effective.
The first of these options requires you to put a solution containing salicylic acid on the wart and then cover it with an adhesive bandage. This medication softens the elbow warts and eventually they peel away painlessly. The other option is a small wart freezing kit. Most kits use the same method doctors use, and they consist of applying liquid nitrogen directly to the wart itself. At home kits may not be as effective as a doctor's tools for very large warts.
A doctor may use liquid nitrogen or, occasionally, very large warts may have to be removed surgically. This is unlikely, but you should speak with your doctor to determine the best treatment options for your situation. If warts reappear after removal, or if you have a large number of warts, you may be checked for an underlying condition. Immune system deficiencies could lead to more frequent breakouts, and you may be given medication to prevent this.
Before you attempt to remove elbow warts at home, you should see a physician to make sure what you have are, in fact, warts. There are various skin conditions that can mimic the appearance of warts, and some of them may need to be treated by a doctor. It is also a good idea to see a doctor right away if warts are painful, red, oozing, or if you have widespread warts across your body.