How can I Make Buttermilk?
Buttermilk has been a staple in homes around the world for much of history. It provides a wonderful creamy taste without the high calories and fat that accompanies butter. Traditionally, buttermilk was the liquid that was left after the butter had been churned. Buttermilk is simply the "milk," or liquid that comes from churning butter. Buttermilk that is made in this way is called traditional buttermilk.
You can make buttermilk the traditional way at home by combining heavy cream and whole milk yogurt. It's very important that you make sure that these two ingredients are the only things in your cream and yogurt, as additives of any kind will ruin your final results. Mix the yogurt and cream in a clean bowl, glass if possible, with a few gentle whisks. Cover the bowl and store in a warm location overnight. The warmer temperatures kicks the yogurt's active cultures into action, so if you have a cold house, it might take a little longer.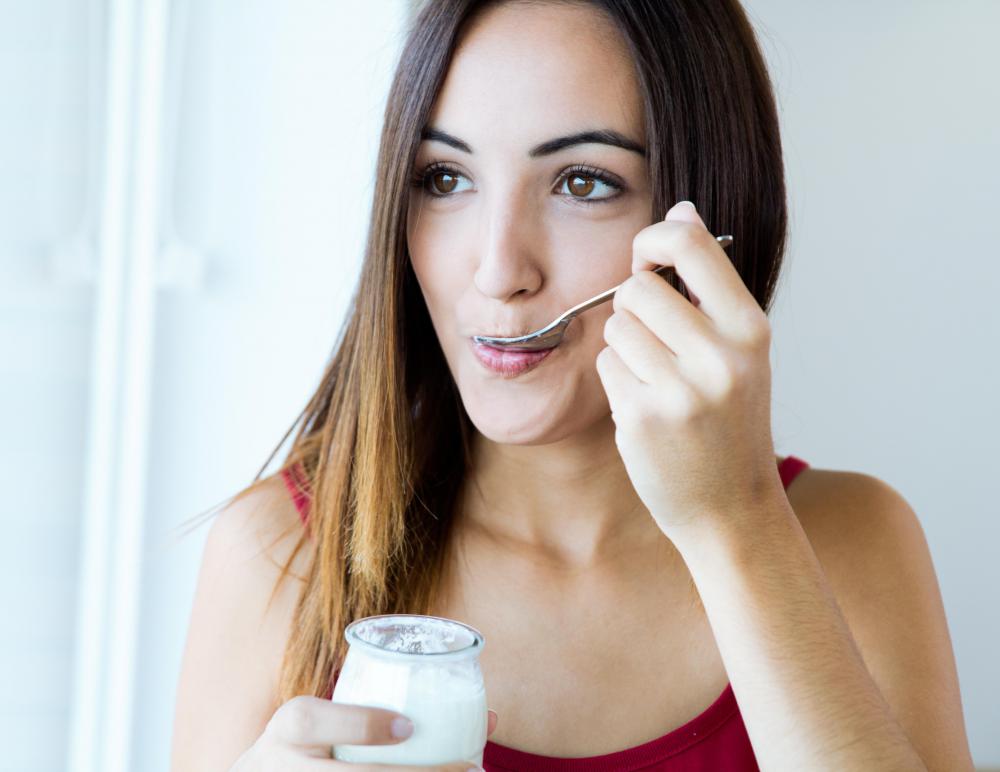 Once the mixture has thickened up, it's time to pull out the mixer. You'll beat the mixture until peaks start to form, then slow the mixing down a lot. The milk solids will separate from the buttermilk almost the same time that the peaks start to form. Preserve as much as the buttermilk as possible by switching to a lower setting or even switch to a manual mixer.
Drain the buttermilk from the butter and you'll be done. If you're going to keep your butter for a while, rinse the butter with water till the water runs clear. The buttermilk left on the butter will turn rancid and your butter will then also go bad. You should get a couple cups (.5 liter) of homemade traditional buttermilk this way.
This is not the quickest way to make buttermilk. There are many easy and relatively quick recipes available to make buttermilk at home, if you're in a hurry. Buttermilk is highly acidic and the introduction of acid to regular milk will help to curdle the milk, creating what is known as artificial buttermilk. This acid gives buttermilk its sour taste. When dairies make buttermilk, cultured or artificial, they add lactic acid bacteria.
When you make buttermilk at home, you'll want to use cream of tartar, lemon juice, or vinegar. You'll use one tablespoon (15 ml) for every cup (.24 liter) of milk. Let the mixture set at room temperature for about fifteen minutes until it starts to curdle. Stir the mixture again and it'll be ready for use.
If you make buttermilk at home in the traditional style, or purchase cultured buttermilk from the store, there are benefits to drinking and using buttermilk. It is high in potassium, calcium, and vitamin B12. It's easily digested, which means these nutrients are more readily absorbed by the body. It is also lower in fat and calories than skim milk.