How can I Make a Parade Float?
A parade float is used in holiday and celebration parades to show spirit and/or draw attention to a company or message that a person is trying to convey. A basic parade float is easy to make. In fact, all that is needed to build a parade float is a flatbed trailer, some wood for the frame, a couple of props and some material for the skirting.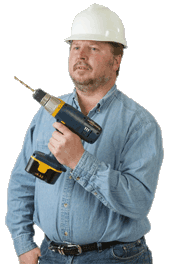 When building a parade float, make sure to adhere to the parade rules and regulations. Find out about the deadlines for entry, size specifications and rules for transporting. You don't want to risk being disqualified before or during the parade.
The first step in making a parade float is to figure out what size it is going to be. This is determined by the trailer used to transport it. Try to keep it under 8 feet (243.84 cm) long, or it will become difficult to maneuver during the parade.
Most parades have a message they are trying to convey, such as the Rose Parade, the Santa Parade, and the Gay Pride Parade. Use this theme to help determine how you will decorate the parade float. Although you want to draw attention to your float, you don't want it to contrast against the others.
Sketch a couple of designs for your parade float. If you are working in a team, have a meeting to determine which of the designs to use. After picking a design, decide what props will be necessary to make a parade float. Try to choose props that are free, or low-cost, as it can get expensive fast. If approval from the parade committee is necessary, this is the time to get it.
When building a parade float, use 2 inch (5.08 cm) thick by 2 feet (30.48 cm) wide pieces of wood to build a frame on the trailer. Make sure the bottom of the frame is at least 16 inches (40.64 cm) above the ground on the sides and back of the trailer. Choose the skirting to be used on a parade float. It should match the theme. You can make a skirting from scratch, using items such as fake flowers, or you can buy one that is already made for you. It must be secured to the bottom of the frame using nails or staples to prevent it from blowing up during the parade.
Decorate the parade float with the props. They should be firmly fastened to the trailer to prevent them from falling during the parade. Nails or staples are recommended to secure the props. Glue can come loose with heat or friction during the parade. Attach the trailer to the vehicle being used to tow it.