How Can I Get the Best Orthopedic Rehabilitation?
If you've had recent surgery such as joint replacement and your doctor has recommended you begin physical therapy, consider a musculoskeletal rehabilitation center that is equipped to provide a program tailored to your needs. Be sure a certified physical therapist is on call for outpatient emergencies, and may provide specialized training to continue at home. Inquire if the facility offers specialized services you may require, such as a driver rehabilitation program, and be certain the service will be covered by your medical insurance plan. It may be a good idea to take a tour of the rehabilitation center, and check all credentials and facility ratings as well.
Before beginning any orthopedic rehabilitation program, you might want to ask your primary care physician to refer you to an orthopedic specialist. A complete examination and diagnosis may help your doctor decide the best orthopedic rehabilitation for your condition. In many cases, X-rays or Magnetic Resonance Imaging (MRI) may be recommended. After your physician or surgeon has prescribed physical or occupational therapy, you might want to do some research before choosing a rehabilitation center.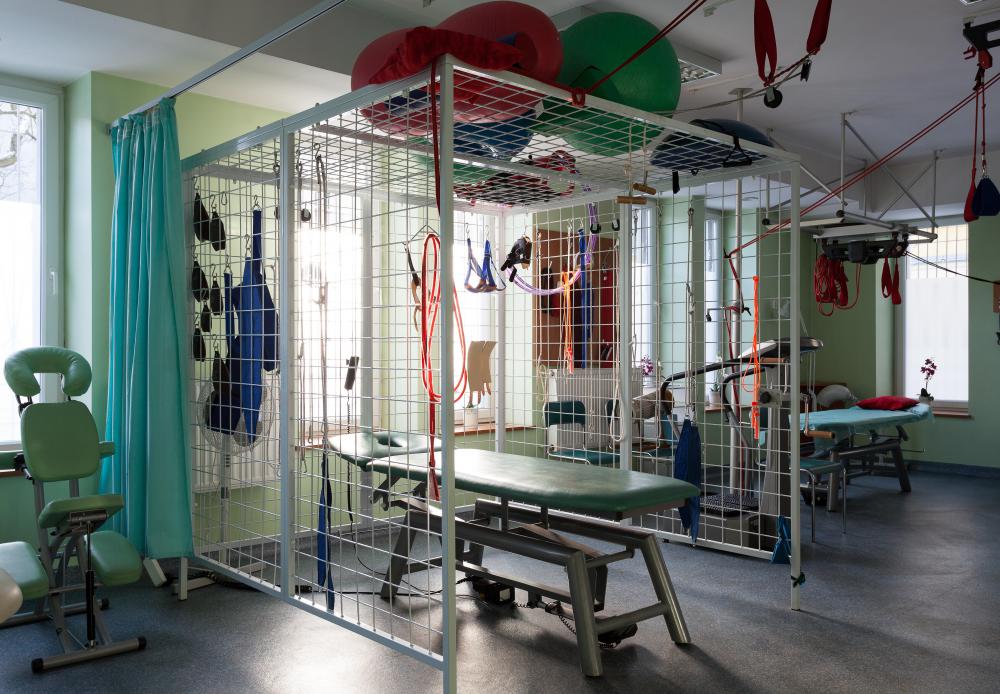 Once you've narrowed your choices, make an appointment for an initial consultation at one of the centers. Ask if you may tour the facility to observe their practices, meet the staff and view the equipment center. It may be a good idea to choose a rehabilitation center with on-call orthopedic nurses to assist you as needed. You should inquire about a telephone number where nurses may be reached should you have questions. Also, notice if staff members seem helpful and willing to take time to answer your questions and address your concerns.
While you're there, ask to see a list of credentials of all certified therapists. You should ask where the specialists have received their training, such as the American Physical Therapy Association, and try to determine the facility ratings to ensure high standards in patient care. Your orthopedic rehabilitation may also include the need for specialized services. While not all orthopedic rehabilitation centers provide these services, those that do may not accept certain insurance plans. It may be best to work out the details before making a final decision.
During your consultation and tour, notice the equipment that is used at the center. Check for cleanliness and maintenance of all machinery. Some facilities offer aquatic therapy as well. Finally, inquire about orthopedic rehabilitation training that you may continue at home.