Does an Exercise Ball Make a Good Chair?
In a word, the answer to this question is no. An exercise ball is ideal for its intended purpose, but the exercise ball was not designed to be used as a chair. Though you can sit on an exercise ball, activities that require sitting such as writing, eating, using the computer, and so forth require back support and an exercise ball is not ergonomically designed to offer that support.
For yoga, Pilates, and other forms of exercise that employ the use of an exercise ball, the ball is well designed. There are a variety of exercises and stretches that can be done with an exercise ball. However, an exercise ball does not double as a suitable chair. Tasks that require sitting, especially for long periods of time, require the proper lumbar support to promote back, neck, and leg health.
You should not substitute an exercise ball as a task chair. Even for kids, most of who are tempted by any ball, an exercise ball makes a poor substitution for a chair. Kids may be tempted to use an exercise ball as a chair for watching television or playing video games, but it isn't designed for such use. If, however, your kids will actually use the ball for any form of exercise while watching television, you might allow it from time to time.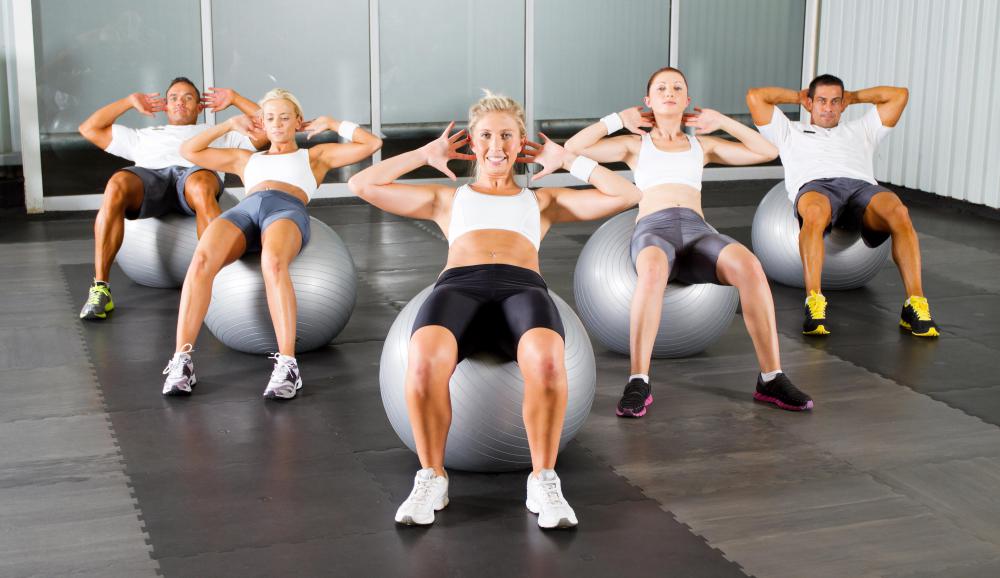 One of the reasons many people are tempted to use an exercise ball as a chair is because of its cumbersome presence. If you use a ball in a family room or den for periodic exercise, it can be all too easy to simply roll it over to a desk or table for other uses.
If you use your exercise ball as a chair frequently and for extended periods of time, you may be defeating the purpose of your exercise routine by encouraging poor back and neck health. Instead, try using a folding chair or small task chair on wheels in the room. This will provide you with a place to sit and alleviate the temptation to use the ball instead, while still giving you flexibility and storage options when no chair is needed.