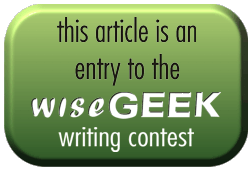 Comedians' jokes abound about this small yet populated state. Unfortunately this stems from travelers' views of the Garden State as they traverse the northern end of the Turnpike. Not a pretty site, unless you like looking at oil refineries. Kids do love watching the planes take-off and land practically above your head as you maneuver around 18-wheelers, or they can stare at the freight trains rumbling right next to the many-lane road.
But that is only a small portion of New Jersey, the northeast section that takes the traveler into Manhattan, or away.
The northwest section of New Jersey is made up of lush landscapes, hills, rock formations, horse farms, and the quiet section of the Delaware Water Gap. Small villages intersperse this area.
Central New Jersey is home to Princeton University and the Trenton Thunder AA baseball team.
Southern New Jersey is commonly known as the Pine Barrens, and people who have lived there all of their lives are known as Pineys.
But the best diversity of all can be seen if one travels along the 127 mile coastline along the Atlantic Ocean.
Sandy Hook is a peninsula located on the coast of central New Jersey. Here you can choose to enjoy the many beautiful beaches or visit Fort Hancock at the very tip of the Hook, explore old buildings used from the civil war to World War II, go to the visitors center and take either a guided hiking tour or walk the nature trails. But no visit to this area should be without going to the Sandy Hook lighthouse, the oldest operating lighthouse in the country, dating from 1764.
Driving south along the ocean from Sandy Hook you will be going through small coastal communities where there are many places to eat breakfast, lunch, or dinner. On the right (to the west) there are eateries with beautiful views of the bay. Or keep driving south and find plenty of restaurants on your left (to the east) on the beach, with sweeping ocean vistas.
Ocean Avenue does eventually end where you travel through the newly-resurrecting small city of Asbury Park. South of that, you will eventually come to the tiny Victorian community of Ocean Grove. Turn east onto Main Avenue. Here one will find a unique community-within-a-community consisting of tent houses. These are well-maintained cottages with tents erected in the summer in front of each home. Driving down Main Avenue, you will be pleasantly surprised with the array of shops and eateries, all well-maintained with a Victorian flare. The beach here is quiet and pristine, as is the boardwalk. Stay 'til evening on a summer's night, and a person might be able to take in one of the many concerts performed at the unique and over-one hundred year old Great Auditorium.
Go back to the Main Street that runs north-south (not Main Avenue which runs east-west) and continue to head south through coastal towns such as Bradley Beach, Avon, and Belmar. Past that is Spring Lake, where there is a four block shopping district, tree-lined and quaint. At the head of this is a beautiful fresh water lake. Take a walk half-way around this body of water, cross the wooden bridge, and visit the basilica-style Catholic church known as St.Catharine's.
Drive inland (only a few blocks west) toward Highway 71 south and continue until you reach the end which will then merge into Highway 35 south. You will go across a drawbridge then bear left and head for Point Pleasant Beach. This area's boardwalk is the liveliest so far in your travels going south. You can choose from amusement park-type rides, try your skill at arcade games, visit Jenkinson's Aquarium, or play miniature golf all right on the boardwalk. There are many places to eat within walking distance, all with breath-taking ocean views.
What I have described to you above is only half of what New Jersey's coastline has to offer. There are still many, many miles of beaches to the south to explore if you head west to the Garden State Parkway and get off at the exit for Atlantic City Expressway to be a part of the famed and exciting Atlantic City. Travel back to the Garden State Parkway and head south again to the very end. There you will find quiet and quaint Cape May and the Cape May lighthouse. Stay for dinner at any of the Victorian-style restaurants. You can catch great sunset views at Cape May Point, since this area is surrounded by water on three sides.
New Jersey is a diverse and mostly beautiful state, anywhere you travel. But if possible, travel the Garden State Parkway which runs north from Bergen County and stops at the southern tip, Cape May County. And enjoy the beaches and fresh ocean air.
submitted by A.E.Skal