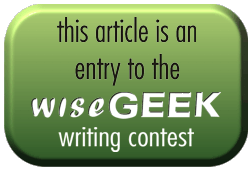 Lieutenant General Timothy J. Maude was a man of honor who served our country to the full extent of his abilities for the entirety of his career. Born in November 18, 1947, in Indianapolis, Indiana, Maude began his life simply by gaining good grades in grade school and then continuing on to Golden Gate University and then Ball State University obtaining his Bachelor of Arts in Management and Masters in Public Administration, respectively. Soon after, he began his military education in which he obtained the skills he used to serve this country. During the course of this training, Maude attended the General Staff College and the Army War College.
The aforementioned service to America included brilliant military leadership in Wars such as the Viet Nam War, Germany, and Korea. His stratagems and military genius helped to lead the United States to victory in numerous battles. As he progressed in the hierarchy of power in the military leadership, he assumed the positions of battalion commander, Deputy Chief of Staff for Personnel, and the Assistant Deputy Chief of Staff for Personnel, Washington, D.C.
He went forth and became involved in many different assignments, becoming greater and greater in each of his designated activities. He served in many countries, including Korea and Germany, commanding men in various types of service. He was Deputy Chief of Staff for the United States military, United States European Command in Germany, Director of Enlisted Personnel for America, Director of Military Personnel Management in Europe, and Deputy Chief of Staff for all Personnel in the United States Army. This was the position he was holding at the time of his death; he served his country honorably and steadfastly until the day he died.
Lieutenant General Maude's awards are as numerous and legendary as his record of service. During his lifetime, he was given the Distinguished Service Medal, the Defense Superior Service Medal, the Legion of Merit with four Oak Leaf Clusters, the Bronze Star medal, the Purple Heart for wounds acquired in the service of his country, and the Meritorious Service Medal with Four Oak Leaf Clusters. Each of these awards are among the highest presented for men who choose, as their career, a lifetime of service for their country.
John F. Kennedy once said, during his inaugural address, that people in the United States should, "ask not what your country can do for you, ask what you can do for your country". Never has this assignment been carried out with more honor and more success than it was in the career of General Maude. He made his goal to be one of increasing honor and dedication to America; he was an example to young men and women everywhere of what true sacrifice was intended to be.
There are many ways to live a life of honor, but chief among these is the very act of action itself….not talking and theorizing about how to change governments for the better, but actually going out and working to achieve these changes. General Maude was a man of action, not words….he epitomized the old-fashioned kind of hero, one who went out and put himself on the line, to succeed or fail. He was an inspiration. Perhaps the words of Theodore Roosevelt sum up not only General Maude, but all men like him best. Roosevelt said, "It is not the critic who counts. The credit belongs to the man who is actually in the arena….whose face is marked with blood and sweat and tears. Who, if he succeeds, knows the thrill of high achievement; and who, if he fails, at least fails while daring greatly. Whose face will never be amid those cold and timid souls who know neither victory….nor defeat."
submitted by Katie Jordan