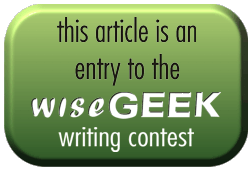 An Enlightenment hero living during a time of revolution and racism in France, Joseph Saint-George, the son of a slave woman, became a world-renowned fencer, a colonel in the French Army, a violin virtuoso, and a composer of enormous influence. With his head high, he befriended a Queen, rubbed shoulders with the Prince of Wales, and directed the works of Haydn, one of most reputed composers in history.
Saint-George was born in 1739 to Nanon, a slave woman, and French nobleman, Guillame-Pierre Tavernier de Boullongne, on his plantation in Guadeloupe. Although Guadeloupe was known for its humane treatment of slaves, it was still a land that viewed black people as sub-human. So, even though he was a white nobleman, Guillame-Pierre's love for and devotion to Nanon and their son was considered socially unacceptable. There was a steep price to pay for having a biracial son in an era when social approval eclipsed personal happiness. Racial laws had been enacted to prevent mixed-race children from inheriting noble titles from their fathers. Never once viewing his son as anything less than noble, however, Saint-George's father dubbed his son "chevalier," or knight, as they had in the medieval era.
Eventually, Guillame-Pierre moved his family to Paris. He knew, however, that it was socially inappropriate to have a committed, monogamous relationship with a black woman in France. To correct this, he married the socially acceptable Catherine de Ravenel. Determined to see his son educated as a nobleman's son, Guillame-Pierre used his connections to secure Saint-George's position as a student at La Boessiere's fencing school. La Boessiere, considered to be one of the top fencers in Paris, and his son, La Boessiere the younger, took an immediate liking to the exceptionally skilled and dedicated Saint-George. A lifelong bond developed between the three men. At this school, the young Saint-George became a man – a man who rejected society's condemnation of himself and his mother, a man determined to control his own destiny and to succeed by overwhelming society with his merit.
At La Boessier's school, Saint-George excelled in academics, running, swimming, and, of course, fencing. Years later, Saint-George traveled to London with his close friend, Phillipe d'Orleans and spent a great deal of time at Henry Angelo's fencing school, where renowned swordsmen flocked to duel with him. It was at Angelo's school where the Prince of Wales would set up Saint-George's most infamous duel –with the cross-dressing French agent, Charles-Genevieve-Louis-August-Andre-Timothee d'Eon de Beaumont.
Understanding that a musical education was essential for all noble personages to rise in society, Guillame-Pierre hired the renowned violinist Jean-Marie LeClair, and the acclaimed composer Francois-Joseph Gossec as musical instructors for Saint-George. Having embraced perfectionism, Saint-George excelled at music as he had at his other studies.
In spite of the racism prominent in pre-revolutionary France, Saint-George forged many friendly relationships. One such friendship was with the rich financier Le Riche de La Popeliniere, a great patron of the arts. Having returned home from school, Saint-George was invited to become the first violinist in La Popelinier's orchestra. The French high-society flocked to see this violin virtuoso.
In 1769, Saint-George's composition instructor, Gossec, founded the Concert des Amateurs. Gossec's first step was to place Saint-George as the first violinist and timekeeper. And, in 1773, Gossec took over direction of the Concert Spirituel, handing the reigns of the Concert des Amateurs to Saint-George. The Concert des Amateurs excelled under Saint-George's tutelage. Critics praised Saint-George for his high standards and ability as a director.
Saint-George's reputation as one of the most talented musicians in France opened a number of doors for him. He was even invited by Marie-Antoinette to play music with her, and he became her musical advisor for a short time.
In 1775, the wife of the duc d'Orleans, Madame La Montesson, asked Saint-George to be the director of her theater and leader of her orchestra. Taken with the talented Saint-George, she convinced her husband to make Saint-George the Master of the Hunt of Pinci for Phillipes de Chartres, the duc's son.
In December, 1780, Saint-George was inducted as a member of the Freemasons, noted patrons of the arts. When the Concert de Amateurs was forced to close for financial reasons, the Freemasons stepped in and established the Olympique de la Parfaite Estime. Immediately, they chose Saint-George to lead their orchestra. It was during this time that the Freemasons sent Saint-George to Vienna to speak with Joseph Haydn, renowned composer for the Esterhazy family. Saint-George asked Haydn to compose for the Olympique, which Haydn agreed to do. The symphonies he wrote, directed by Saint-George, would become an astounding success.
The social turmoil in France was heightening. Saint-George, a good friend of revolutionary Phillipe d'Orleans, was a fervent supporter of the revolution, but he was astute enough to see that divisions were being drawn within the revolution itself. As a moderate Orleanist, Saint-George supported republicanism, but he refuted the extreme tactics suggested by the Robespierre-Marat faction.
Not long after the Storming of the Bastille, which Saint-George did not take part in, the revolutionaries called for an enlistment of patriots to defend their new government. Saint-George signed up immediately, becoming a well-respected colonel in the French Army.
The instability of the new government, however, created enormous havoc. A "de-Orleanization" took place under Robespierre's Terror. Saint-George, along with many of his closest friends, was arrested in 1793 as a "suspicious person" because of his association with Phillipe d'Orleans.
After Robespierre's execution, Saint-George was pardoned. Although he had received a full pardon, Saint-George would never return to his former military position, which had been taken from him upon his arrest. Saint-George returned to music, and was just as successful as he had been prior to his arrest. This was a short-lived triumph, however. On June 10, 1799, Saint-George passed away from an ulcerated bladder – he was 60 years old.
submitted by By Virginia Murr