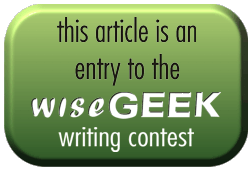 Jehovah's Witnesses are people just like you and I. They are interested in you and your welfare. They enjoy telling you about themselves, their beliefs and their organization. They have problems and make mistakes, just like everyone else. They love their Bibles and try to follow what it teaches. They enjoy teaching others about the Bible and helping ones to come to an accurate knowledge of what the Bible teaches. In all their activities they seek guidance from the Bible and His holy spirit, which the Bible teaches is God's active force and not a person. They consider the entire Bible to be inspired of God, but written by men. They understand that many of the prophecies of the Bible have been fulfilled, others are in the course of fulfillment, and still others await fulfillment.
How they get their name. The King James Version of the Bible at Psalms 83:18 states that God's name is Jehovah. Some translations use, Yahweh. Their New World Translation reads at Isaiah 42:8, "I am Jehovah. That is my name." The scriptural account that Jehovah's Witnesses draw on for their name is in the 43rd chapter of Isaiah. They number over 6,000,000 in over 245 lands.
Their modern development and history. Charles Taze Russell was the president of a small Bible study group called the Zion's Watch Tower Tract Society, which was formed in Allegheny, PA. In 1881. The name was later changed to Watch Tower Bible and Tract Society. By 1909 the work had become international and the Society's headquarters was moved to its present location in Brooklyn, New York. They own their own factories, offices, farms and printers where most if not all of their printing which includes: books, tracts, booklets, calendars and their well-known, Watchtower and Awake magazines.
Questions often asked to Jehovah's Witnesses: "If God is love, why does he permit wickedness? "Do you believe that the earth will be returned to a paradise? "Do the Witnesses believe their religion is the only right one?" "Do you believe in the Trinity?"
Some of the things Jehovah's Witnesses believe: Christ is God's son, not his equal. Christ died on a stake not a cross. Christ was raised from the dead as an immortal spirit person. We are living in the 'time of the end.' We have sickness and death due to Adam's sin. The human soul dies. Hell is mankind's common grave. Hope for our dead loved ones is the resurrection. Sickness and death will cease. There is only one road leading to life. People can live forever on a paradise earth. Kingdom under Christ will rule earth in righteousness and peace. Wicked will be destroyed and this present system of things in the battle of Har-Magedon.
If you want to know more about Jehovah's Witnesses you can visit them at their Kingdom Halls, which is their place of worship, look them up in the phone book or talk to them when they come to your door. They gladly conduct free home Bible studies.
submitted by Eve Hall