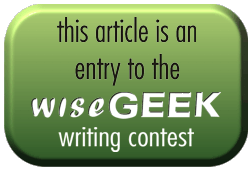 World of Warcraft is a fast growing massively multiplayer online role playing computer game. The game was released on November 11, 2004 and is most recent creation of Blizzard Entertainment, the company responsible for games such as Starcraft and Diablo. Warcraft is Blizzard's most popular series, but not until World of Warcraft (commonly abbreviated WoW) did the series change from a standard real time strategy game into an extravagent online experience.
The story of World of Warcraft is set after the events of the first three Warcraft games. To summarize the story, an evil army called the Burning Legion had recently been driven from the Warcraft world called Azeroth. The warring factions, the Horde and the Alliance, are currently at reasonable peace with each other, apart from isolated battlegrounds. As a new player in WoW, you have the option to choose which side you with to fight for and what race you want to play as. Then you can choose what class you wish to be which determines what kind of spells and abilities you can aquire throughout the game. As of January 16, 2007 with the release of the World of Warcraft: Burning Crusade expansion pack, there are 10 races you can choose from.
Alliance races: Human, Dwarf, Gnome, Night Elf, Draenei Horde races: Orc, Undead, Tauren, Troll, Blood Elf
Classes: Warrior, Paladin, Shaman, Druid, Priest, Rogue, Mage, Warlock, Hunter
A common misconception about Warcraft is that the Alliance are inherently the 'good guys' who wish to eliminate the evil Horde from Azeroth. This is entirely not true. The Horde is not as much an evil force as they are a collection of races that were driven from their homelands in one way or another and wish to create a nation of their own. Likewise, the Alliance has many faults such as the Humans' corrupted past.
When you make a new character you are immersed in a real time 3D environment where you can interact with every other character. The game world is relatively large so you will not likely find yourself in an intensely crowded area. Depending on the time of day there could be between 200 and 2000 players online at one time, but Blizzard has created identical worlds across 50+ servers so not all 8 million players have to occupy the same world.
Your character stars out at level 1. The maximum level you can reach is 70, but with each level you acquire, the more experience is required to reach the next level. You can gain experience primarily two ways. The first is by killing creatures and other Non-Player Characters. The second is by completing quests, which usually require you to kill a certain number of enemies, acquire some sort of artifact, or rescue a friendly NPC. There are two main continents in the game: Eastern Kingdoms and Kalimdor. Each continent is divided up into smaller regions that can be reached by walking, flying, or riding a transport ship. Many regions can only be explored after you have reached a higher level, depending on the level of the enemies that inhabit them.
There are many different dungeons or "instances" throughout the world. They are called instances because of the fact that they exist apart from the main world. When you and a group of friends enter an instance, you cannot confront any other players because it is your own "instance" of the dungeon. Each dungeon has a number of bosses that drop better than average loot. Loot can be defined as items, weapons, or armor picked up from enemies you defeat. WoW uses a color system to generally determine which items are better than others.
White: common item; Usually sold to a NPC vendor for a small amount of money
Green: Uncommon or better than average; Can be sold on the Auction House to other players who may need it.
Blue: Rare; Can be sold on Auction House for a more substancial amount of money
Purple: Epic; Very hard to find and can be sold to other characters for a large sum of money
Orange: Legendary; Hardly ever appears in the game, can only be acquired by completing special tasks.
Red: Artifact; Not yet seen in the game
Players can buy and sell such items to and from each other. WoW has a currency system that uses Gold, Silver, and Copper.
100 copper = 1 silver, 100 silver = 1 gold
There is also an auction house in every major city in the game that acts much like a form of ebay for the exchange of items.