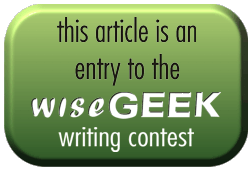 The most famous tourist route in Germany is called the Romantic Road, or die Romantische Strasse. Spanning 350 beautiful kilometers of southern Germany, this road courses through 27 cities and villages that have existed for up to 2,000 years. It received its name for the pristine beauty of the countryside, the cozy villages and the breathtaking castles that inspired the writers of the Romantic period.
These towns illustrate the architecture and culture of medieval Germany. Every town has at least one church worth seeing, and simply wandering around any one of the towns will reveal numerous intriguing landmarks, for example, the Residenz in Würzburg, and the Thimble Museum in Creglingen. Several of these are also fully surrounded by circular walls that were used for protection, including Nördlingen, which has the only fully intact, unrestored wall. In most of these walled towns, you can climb certain gate towers and actually walk around the city on the top of the wall, which provides a fantastic view of the ancient towns.
Possibly the most famous of the small towns along the route is Rothenburg ob der Tauber, a town that is a must for any Germany lover. With its very narrow cobblestone streets and typical medieval German architecture, it is the epitome of quaintness. One of the specialties that can only be found in Rothenburg are the Schneebällchen, which are balls of dough covered in any number of ingredients from cinnamon, to marzipan and chocolate, to amaretto. Another particular point of interest in this town are the Christmas shops that are open year round, showcasing brilliant German craftsmanship.
The Romantic Road runs through Schwangau and ends in Füssen, a beautiful town nestled into the foothills of the Alps, on the border of Germany and Austria. From Füssen, it is a short bus ride or a 30 minute hike back to Schwangau, a village by Hohenschwangau, which is the castle of King Maximillian II. While this castle is nothing less than impressive, it is the castle of his son, King Ludwig II, that is truly magnificent. The castle is called Neuschwanstein, but it is often referred to as the Fairy Tale Castle, as it is remarkably similar to the castles of fantasy, such as that in Disney World. Excessively intricate in its detail, only a fraction of the rooms were ever completed before King Ludwig's mysterious, premature death 1886.
Besides touring these castles, you can also hike various paths in the mountains around the castles, and cross the bridge called the Marienbrücke above the 45 meter-tall waterfall that overlooks Neuschwanstein and the countryside. Also remember to leave time for visiting the Alpsee, a gorgeous mountain lake near Hohenschwangau, where paddleboats and rowboats can be rented for exploring the crystalline waters. This is the perfect place to appreciate the incredible serenity and beauty of Southern Germany.
submitted by Natalie Fyffe