What is the College Student's Opus?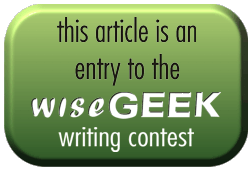 Ode to simplicity, the lean years of meager means, accepting the gratification that surrounds the soul. Character building is a fair exchange for an expected end. It ushers peace and ultimate satisfaction to one's being. A greater lesson to be learn is, wherever the station in life, learn to be content.
College days, who among us has the right to complain? There is no room to 'murmur at the present' when we can remember that we also lamented at the past. What a shame it was to think of it as a grievous past when it held extravagant; over generous freedoms made available by caring guardians. It was a time when we threw caution to the wind. We tossed aside responsibilities and endured no commitments and felt no guilt in the process. What a privilege it is to have experienced the indulgence, the magnificence. The present knowing that true beauty lies in a state of maturity. Learning to relinquish it all that one may enjoy the graceful elegance to participate with the divine universe in its grandeur masterpiece, so cleverly canvassed in a moon lit night; a summer sun. Bathing the senses to listen to a blue jay as it sings a duet with the sparrow. These things have real significance. What remains is to bask in the flow, careful not to move against the grain. It will happen, the concerto an anticipated success. It will be a purposeful definition where preparation meets opportunities in the life of the modern day college student seeking his own style without giving up his true identity.
Wealth may arrive; perhaps the lyrics will be different in the way that society measures wealth, but with each stanza, each note echoes success.. Simply stated a bountiful amount of academic study, while remembering that the most meaningful lessons emerge on the stage of life where we are the performers, is key. The modern college student must remember that lessons were designed to be taught by the renown elder the sage, but never turn a deaf ear to the babe because out of the mouth of babes may flow a wealth of knowledge.
It is utmost important to keep thoughts to yourself, giving advice only when asked, always speak truth though sometimes it may be just Your TRUTH for we all listen to a different drummer. Strive to do more listening than speaking. Slow down long enough to embrace the harmonic wealth that waits in the form of good health, modest financial gains Allow your heart to stay open to spiritual guidance. Seek to foster healthy relationships while achieving intellectual success.
submitted by Barbara Whitaker