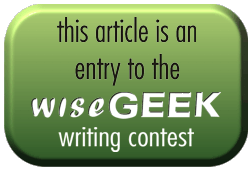 StoryCorps is a national oral-history project dedicated to preserving in sound the everyday history and unique stories of Americans. The project is a collaboration between the National Public Radio (NPR), the American Folklife Center at the Library of Congress, and Sound Portraits Production, a non-profit documentary production company. David Isay, an award-winning NPR documentary producer, started StoryCorps in 2003. He modeled it after the Works Progress Administration (WPA) of the 1930's, through which interviews with average Americans across the country were recorded.
StoryCorps has two permanent recording booths and two mobile Airstream trailers equipped with state-of-the-art recording equipment. The first StoryCorps booth was opened in 2003 at New York City's Grand Central Terminal. A second permanent booth is at the site of the World Trade Center. In 2005, the two mobile recording studios began crisscrossing the country recording interviews and the life-stories of Americans from all walks of life.
People wanting to record their story call 1-800-850-4406 to make a reservation for a recording session at either one of the permanent booths or at a visiting StoryCorps Mobile Booth. Instead of being questioned by a stranger, participants are interviewed by someone they know. Two friends or family members sit down with each other and talk for forty minutes about their life experiences, their moments of great joy and sorrow, or any topic they select. There is no required format. One person interviews the other person or they just talk. Neither person needs to be an expert interviewer. At each recording session, there is a trained facilitator present to help guide participants and handle the technical aspects of making the recording.
At the end of the forty-minute recording session, the participants receive a broadcast-quality CD to keep for themselves. With the participant's permission, a copy of their CD is sent to the American Folklife Center to be archived at the Library of Congress so future generations can listen to the recordings. Some stories will be aired on public radio stations at the local and national levels.
Anyone age ten and up can take part in making a recording. StoryCorps estimates it cost them over two hundred dollars to make each recording. To keep the experience available to all, they ask for a $10 donation, but participants are free to give more or less, as they wish.
StoryCorps' mission is to record the stories of everyday Americans, one story at a time. Their goal is to collect over 250,000 such stories over the next ten years.
submitted by G.C. Epperson