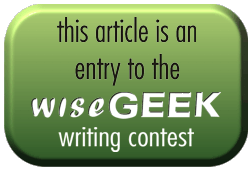 Kojic acid was discovered in Japan in 1989. It comes from various fungal plants—most common of which is koji-kin (Aspergillus oryzae), a Japanese fungus—or organic plants, like rice. When malting rice is fermented, kojic acid becomes a by-product. This acid is used to make Japanese rice wine (sake).
Kojic acid inhibits skin melanin formation. Hence, it is widely used as a skin-lightening ingredient in cosmetics, bath, mouth or teeth care products. Cosmetics containing kojic acid can lighten freckles or acne scars, without toxic side effects. To date, only 0.2 to 1.0 percent kojic acid is added in cosmetics.
As a food additive, kojic acid keeps processed meat looking fresh, or as a preservative, it prevents cut fruits from turning brown and preserves the pinkness or redness of seafoods. Kojic acid is even added in food aromatizers. Makers of antibiotics, insecticides and pesticides also use kojic acid, as an ingredient.
Kojic acid has anti-fungal and anti-bacterial properties.
No serious side effects have been reported in using kojic acid as an ingredient. But studies in Japan have shown that topically applied kojic acid at 1% concentration can potentially cause skin allergy, such as erythema and contact dermatitis.
This submission was not accepted into the wiseGEEK Writing Contest because it does not meet the minimum length requirement.
submitted by rosychik