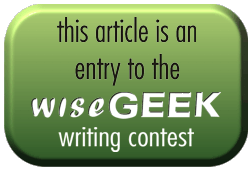 ILO is any acronym for "International Labor Organization", a specialized agency of the United Nations. ILO was established in 1919 (the end of World War I) by the Treaty of Versailles, which brought the League of Nations into being. The need for such an organization had been advocated in the nineteenth century by two industrialists: Robert Owen (1771-1853) of Wales and Daniel Legrand (1783-1859) of France. Despite the demise of the League of Nations, after the Second World War, ILO became the specialized agency of the United Nations: League of Nations' successor. ILO's Constitution was adopted by the Peace Conference in April of 1919. In the summer of 1920, The ILO was set up in Geneva, Switzerland. ILO received Noble Peace Prize in 1969.
The ILO formulates international labour standards in the form of Conventions and Recommendations setting minimum standards of basic labour rights: freedom of association, the right to organize, collective bargaining, abolition of forced labour, equality of opportunity and treatment, and other standards regulating conditions across the entire spectrum of work related issues.
It provides technical assistance primarily in the fields of: vocational training and vocational rehabilitation; employment policy; labour administration; labour law and industrial relations; working conditions; management development; cooperatives; social security; labour statistics and occupational safety and health. ILO also supports technical assistance to the creation of employer's and employee's organizations. Within the UN system, the ILO has a unique tripartite structure with workers and employers participating as equal partners with governments in the work of its governing organs.
At present, the ILO's work is organized into four thematic groupings or sectors: (1) Standards and fundamental principles and rights at work; (2) Employment; (3) Social Protection; and (4) Social Dialogue.
How ILO Work:
To proceeds its operation, the organization is constituted of:
1. a General Conference of representatives of the Members (or International Labour Conference). The Conference is hosted by ILO in Geneva every year in June. At the Conference, Conventions and Recommendations are crafted and adopted by majority decision. The Conference also makes decisions on the ILO's general policy, work programme and budget. Each member state is represented at the International Labour Conference by four delegates: two government delegates, an employer delegate and a worker delegate.
2. ILO's Governing Body consisted of fifty-six persons: twenty-eight representing governments; fourteen representing the employers; and fourteen representing the workers.
3. An International Labour Office controlled by the Governing Body.