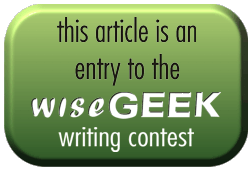 E-paper is any of a number of computer displays which have been designed with an emphasis on having as many as possible of the desirable properties of paper rather than those of traditional monitors. For instance, back-lighting is avoided, refresh speed is a low priority, and color is a relatively unimportant feature. These weaknesses are traded off in order to get physical flexibility, low or no energy requirements for image maintenance, low price, newsprint or better resolution of hundreds of dots per inch, and the absence of flicker and other optical characteristics not shared by paper. The most critical characteristic distinguishing e-paper from other forms of display is probably the negligible energy requirement for retaining an image without modification.
A number of e-paper designs have been proposed, but the majority involve a pair of sheets of flexible transparent polymer containing an embedded grid of individually addressable transparent capacitors. Between these sheets are electrically charged or voltage sensitive materials which either rearrange themselves or change their optical properties in response to the electric charge which is directed into the capacitor arrays.
Sheets of E-paper should usually contain either a small amount of electronic memory, adequate for refreshing to any of the configurations desired from that particular sheet, or an antennae for receiving instructions from an external electronic device. Small solar cells are also a desirable feature, as the energetic demands of e-paper are very small, enabling weak energy sources to power it, but space for electronic chords and large batteries is lacking.
It is frequently suggested that the killer application for e-paper is likely to be advertising, where moving images, whether on product packages, roadside billboards, or storefront signs, can be used to attract potential customers. If e-paper is made cheap enough it could be used to build advertisements into a variety of products. As is currently the case with broadcast television, the use of such products could be subsidized by advertisers.
Many companies, including several large ones such as Fujitsu, Intel, Philips, Siemens and Xerox, have been working on e-paper for years, but Sony is the only prominent company with an e-paper based product on the market as of early 2007. This is the Sony Reader, which focuses on the paper-like viewing properties of its display, such as high resolution and contrast and wide angle viewing, but which neglects to imitate papers flexibility, extremely low weight and extremely low price among its features.