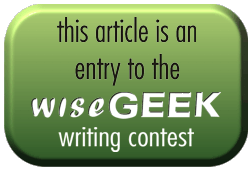 Barefoot dance is a community dance evening providing a safe environment for people of all ages to come and free-dance. These events take place all across the United States and some also take place in Canada and throughout the world. Barefoot dance evenings feature the following rules: no drugs, no alcohol, and no smoking. Furthermore, no partners are required. These evenings allow people in the community to come together and express themselves through dance or just enjoy a good boogie.
Barefoot dances may be called by other names, such as freestyle dance, barefoot boogie, freedance, freestyle dance, dance jam, and dance church. They usually are held in dance studios, church halls, gymnasiums, or similar spaces with open areas and wood floors. Music for these dances is prerecorded tracks selected and played by DJ's especially trained and interested in barefoot dance. Admission to these dance events is inexpensive, usually $5 or less. Some events provide a sliding scale for their entry fees so everyone can afford to join in the dance.
As you enter a barefoot dance, you will notice several things. First, you may see a wide range of ages among the people dancing, from toddlers up through great-grandpas and –grandmas. You will notice the lights turned to a comfortably low setting so that you may dance without self-consciousness. There will likely be comfortable cushions scattered around the perimeter of the dance space for people to quietly relax. Everyone will be dancing barefoot! You will notice a caring attitude of respect among the participants. Sometimes there will be accessories for movement, such as large exercise balls, hula hoops, and light streamers.
Although people do not dance with partners as in ballroom dance, sometimes participants at barefoot dance evenings participate in a special dance form called contact improvisation. This form of dance begins with each dancer touching another at a point of body contact, which changes constantly as the improvisation progresses. Some contact improvisation dancers may leap and roll as they improvise, while remaining respectful and careful of other dancers on the floor, while other contact improvisation dancers may move slowly and flowing on the floor.
At some barefoot dances, light, healthy refreshments such as juices and fruit are served, while water is provided at almost all evenings. The dances typically last from 9 p.m. until midnight. People come and go throughout the evening. There is sometimes an opening dance exercise with guided movement and sometimes a closing group circle at these events. If there is conversation, it is usually quiet and polite to respect the dancers on the floor.
In addition to barefoot dance evenings, many people who enjoy this dance form participate in worship services featuring dance. Some also attend barefoot dance camp, offered annually in Maine.
At present, most barefoot dance events take place in large cities, centered especially in New England and in California.
submitted by Cathy Wilson