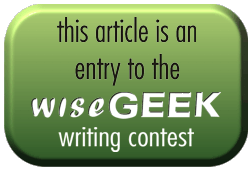 An unconference is similar to a conference – a group of people travel to a specific location to share information – but differs largely in planning and control. An unconference is planned by participants, rather than an organizer. The general idea behind an unconference was stated by Dave Winer: "The sum of the expertise of the people in the audience is greater than the sum of expertise of the people on stage."
The procedure for organizing an unconference is informal, and generally much less expensive than a typical conference. The most common organization method is a wiki: participants can post topics they wish to present on or hope that other contributors might discuss. Other loose guidelines are also generally established via wiki, such as the start and end times of the unconference. Unconferences have varied levels of structure, dependent on what participants involved in the organizations choose. Many rely on the concept of Open Space Technology to dictate their operation. OST is the method of asking participants to create agendas and lead small group sessions during larger meetings.
Harrison Owen's Law of Two Feet is also considered a vital rule of an unconference: Any person neither learning from nor contributing to a group discussion must walk to another one.
Most conferences rely on some kind on sponsorship (generally financial in nature) to operate. Unconferences are the same, but require backers to refrain from interfering. For example, if a specific organization financially backed an unconference, they could not dictate specific times for a given session, as they might be able to do in a standard conference.
There are many benefits to an unconference. Key is the concept that attendees can create their own sessions and focus on topics truly of interest to them. Unconferences are also much less expensive than many of their formal counterparts; volunteers provide most of the organization and structure, and speakers also volunteer their time. Additionally, most conferences require very little planning time, some taking only a few weeks to move from concept to reality. The low cost nature of unconferences is passed along to participants. Many are free, although attendance may be capped at relatively low numbers.
One of the first unconferences was FOO Camp, which was started by publisher Tim O'Reilly in 2003 and continues annually. FOO Camp focuses primarily on creating innovation. There are a number of other regularly scheduled unconferences, including BarCamp and BloggerCon. Even Disney has organized an unconference, dubbed POOH Camp, to which a sequel has been scheduled.
submitted by Thursday Bram, http://twitter.com/thursdayb