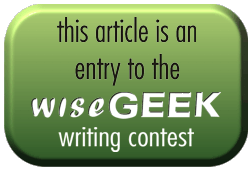 Many parents of school age children are upset and confused when they discover that their child may require special education services with an IEP in place. The Individualized Education Plan (IEP) may sound daunting and technical, but it really is just a helpful and reliable report for parents, educators and at times, the student himself. It will help to understand and provide for the special needs of that child .
An IEP is required by law when a student becomes eligible for special education. It is a legally binding document. However, at this time there is not a unified format used by each state. Therefore, although the information necessary in the IEP is the same, the format of the plan varies from state to state and often from school district to school district.
An IEP is written one time per year. It must be rewritten at the expiration of the year but may be rewritten earlier at the request of the parent. The student's educators, specialists, school psychologist, and other professionals involved with the students progress may all provide information and give input.
Each IEP gives a present level of the student's performance. This may or may not list standardized academic test scores and classroom grades. It will describe how the student performs in the classroom both behaviorally and academically.
If necessary, the IEP will identify annual academic and/or behavior goals for the student and the criteria necesary to meet these goals. These goals will be above and beyond what the standard goals are for that grade level. In other words, the IEP won't list everything that the student needs to achieve that year, just what they need to achieve in addition to the norm.
The IEP will absolutely identify the student's disability and put modifications and accomodations in place in the classroom and for testing. These modifications will make it possible for the student to have access to the general education curriculum regardless of their disability.
The IEP will also discuss the services and hours required for the student. This may be speech, physical therapy, occupational therapy, etc. An amount of time per week for special eduation servies will be discussed and agreed upon.
The thing to remember is that an IEP is an INDIVIDUALIZED education plan. Meaning, every item in that report has been well thought out, discussed and written with that particular student in mind. No two IEP's wil be the same.
This submission was not accepted into the wiseGEEK Writing Contest because it answers a question already answered on wiseGEEK.
submitted by Tammy Steffan