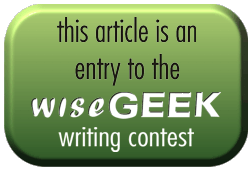 American Tribal Bellydance is a special form of bellydance created by Carolina Nericcio, the director of a famed American Tribal Bellydance group called "Fat Chance Bellydance." It focuses on the beauty of the female body, particularly the hips, in motion with rhythmic music. American Tribal Bellydance differs from other styles of bellydance such as cabaret style, which is what most people think of when they think of bellydance. While cabaret style emphasizes the individual solo dancer, dressed in glittery costumes with sequins and chiffon types of fabric, American Tribal Bellydance emphasizes the group dancing together, wearing costumes of natural fabric in earthy colors. Cabaret style bellydancers may wear glittery, sparkly jewelry while American Tribal Bellydancers wear heavy ethnic pieces. American Tribal Bellydancers often wear tattoos as well, frequently on their backs or bellies.
This dance is called American because it derives from the tribal styles of bellydance in the Middle East, but it is an American development. Costuming, music and movement styles have many elements in common with Middle Eastern tribal dance, but this style has developed into its own unique practice.
This style of bellydance differs from cabaret style in choreography as well. While solo dancers may improvise, most cabaret bellydance routines are choreographed ahead of time. American Tribal Bellydance, however, relies on a system of "improvisational choreography" which employs dance sequences that are cued by a predetermined lead dancer. These sequences are made up of basic bellydance moves that can be repeated in various directions and at various levels.
Many, many bellydance groups have adopted this attractive style of bellydance. They enjoy the rich, earthy colors of the costuming, the solid attraction of the beautiful ethnic jewelry, the trance-like repetitive rhythmic music, and most of all the camaraderie and supportive bonding of dancing in an American Tribal Bellydance group. Several websites discuss this kind of dance and give information about local dance groups.
You may see American Tribal Bellydance in performance by finding a group close to you. These groups typically perform at community festivals and sometimes in Middle Eastern restaurants. Performances are usually mesmerizing because the dance movements are performed in unison, often quite slowly, but with great focus and passion. There is endless interest in the complex costuming, which typically consists of a dark tiered skirt covered with scarves and eventually a coin scarf; a "choli" type of top which covers the bust and sometimes part of the arms but leaves the belly and back open; an outer bra with layers of jingling coins; antique or ethnic jewelry; and a headdress of some kind. American Tribal Bellydance makeup is dark and exaggerated and often contains some sort of implied tattooing.
If you wish to dance in such a group, beginners' classes are usually available. Check with local dance studios or talk with the director of a group after a performance.
submitted by Cathy Wilson