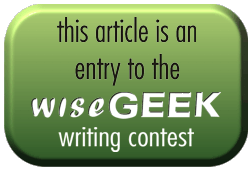 A non-credit report is a collection of information about you that can affect how easily you can open a bank account, get a job, pay a reasonable rate for insurance or rent an apartment.
A non-credit report is also called a "specialty report" because the companies that create them are known as "specialty consumer credit reporting agencies". These companies gather information from public records. Sources include bankruptcy courts, criminal convictions, vehicle registrations, real estate deeds, professional licenses and certain medical and banking databases.
The companies sell the compiled information to banks, employers, insurance companies, landlords and others (including you).
Example: An employment report is a type of non-credit report. When you apply for a job, the company you want to work for may ask you to sign a form authorizing a background check. If you agree, the company can then engage an employment screening firm to conduct a background check on you and issue a report. The employer uses the report to help make the final hire/no hire decision.
Non-credit reports are governed by the Fair Credit Reporting Act. In the above example, if the employer decides not to hire you because of information contained in the report, the law says you can get a free copy of it. You also have the right to dispute the information in the report, and request that it be corrected.
In addition, you can get a copy of your report, without charge, at any time, just by asking. Under the Fair and Accurate Credit Transactions Act, you're entitled to a free non-credit report once a year from any nationwide specialty consumer reporting agency that maintains a file on you. This rule means you can run a background check on yourself, and find and fix any errors before you apply for a new bank account, job, insurance policy or lease.
Unfortunately, requesting the non-credit report may be harder than getting the more familiar credit report. That's because there are a lot of specialty consumer reporting agencies and no specific place to contact them or find a complete list. One solution is to ask the person or organization who might request a report on you which agency they'll use. Once you have the agency's name, you can request your free report first.
Other options for checking your non-credit information include hiring a public-records monitoring service or a private investigator. Even if no skeletons dangle in your closet, keeping an eye on your personal and financial information can prevent mistakes from creeping into your non-credit report and shaking up your good name.
submitted by HL Carpenter