what is a delectable sugary tasting wine?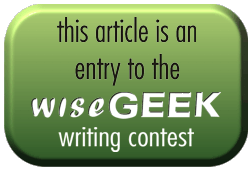 Number one in the pecking order are dessert wines which has a very sweet taste These will be ice wines, late harvest wines, and ports. These are eays to locate in a wine store or wine department in a supermarket. They range from being sweet to being fabulously citrusy or a tinge of sweet vanilla. One shouldnt eave empty handed without a good Sauterne shouldnt be left on the wine shelve but savoured for its epicurean taste
White wines that are sweet include a non-dry Reisling, Viognier, Muscat, and Gewurtztraminer. Pinot Gris, Chardonnay, Fume Blanc, and similar whites are not typically sugary sweet.
Often first timers confuse "sweet" with fruity or "not dry". Red wines do not possess a sugary falvour unless they are generic with sucrose added. You can find non-dry red wines that have fruity undertones, like Zinfandel and Shiraz/Syrah. They possess flavours of plum, cherry, black currant, and rich dark fruits.
A good way to start as a noivice in wine is to attend wine tasting sessions which is conducted regularly by wine tasting experts who organise wine tasting sessions which wine stores would be delighted to provide ,the other is to procure information from wine clubs and trwal the internet websites on wine some of the wine tastings provide free information knowledge to build up camaraderie and esprit de corp,a gathering of wine lovers the other is more exclusive wine tasting in elite fancy restaurants for those who have deep pockets to burn ,the other way is to read up on books by prestigious wine tasting experts such as Tony Aspler and Hugh Johnson who have recived rave reviews and accolades for their wine reviews and Karen MacNeil author of the wine bible . Write down wines that you like and reasons that you hav e proclivity and penchance for their taste and vice versa, If one tastes like vinegar , write down why you have a distaste for it. Do not exaggerate overstate or understate but be honest with how you feel about the wine's complexity and whether it has a lingering joe de virve taste in your mouth or wheher it has a lackadaiscial taste which makes one have a sense of ennui and prosaic manner Be specific and pinpoint what it is that you are disliking. Once you have your list, talk to the shop person about it. Have them help you pick something out that has the traits that you like while avoiding the traits that you .
submitted by written by wine taster