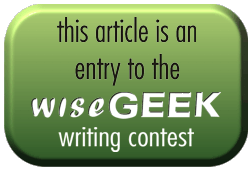 The life of Edgar Allan Poe, as with the lives of many geniuses, was filled with tragedies that all influenced his craft. From the very beginning of his writing career, he loved writing poems for the loves of his life. Later, when he reached adulthood and realized the harsh realities of life, his writing became darker and more disturbing, perhaps due to his excessive experimentation with opium and alcohol. His horror stories remain some of the scariest stories ever written, and, because of this, some have speculated on what caused these themes to come so naturally to him. Many historians and literature fanatics have suspected his unstable love life as the source while others have attributed it to his substance abuse. The cause of his unique writing is most likely a combination of both of these theories; but the primary factor is the death of so many of his loved ones and the abuse which some of them inflicted upon him. This, understandably, darkened his outlook significantly.
Just before Poe's third birthday, he, his brother and his sister were orphaned. His mother died of tuberculosis and his father had abandoned his wife and children soon after Edgar was born (Frank, p56). Edgar was too young to be influenced by the death of his mother at the time it occurred, but later reflections in adulthood led him to grieve for how much better his home life would have been if he had never had to live with a foster family. Even at the age of six, Poe was so afraid of the dead or dying that he panicked whenever he passed a cemetery, believing the ghosts and bodies would come after him (Meyers, p76). His mother's death by the dreaded disease of the time, tuberculosis, would be a common source of death in others who would matter much later in Edgar's life.
Shortly after the death of his mother, Edgar was taken in by John Allan and Frances Keeling Valentine Allan, and he moved to Richmond to join his new foster family. However, his foster father, John Allan, was always abusive toward him. They fought constantly, and Edgar finally enlisted in the Army just to get away from him. John Allan was often under the influence of alcohol during the fights and some physical abuse ensued. Edgar excelled in the military, however, and actually published his first book around that time, a tale entitled Tamerlane and Minor Poems, which is so rare nowadays that a single copy recently sold for over $200,000 (Hervey, p354). This book was one of the 'lighter' books of Poe's career, and contained mere poems to girls he fancied. John's abuse had only a minor influence in his writing at this stage, but later in life, Edgar would see exactly how abusive and cruel the entire world could be, even without actually living under the roof of an abusive drunk.
Frances Keeling Valentine Allan was a different experience altogether in the foster home, and she may have been responsible for preserving Edgar light-heartedness even through the abuse of John Allan (Price, 97). She taught Edgar many school subjects in her spare time, such as history, reading and writing. He enjoyed these lessons immensely, and enjoyed the sweetness with which his foster mother handled him. Frances would also protect him from abuse whenever she could manage to control her husband. Edgar's close relationship with his foster mother made her death at such an early age extremely difficult for him to handle. In fact, there is a direct correlation between each death of his loved ones and the gradual darkening of the stories he wrote.
Once Poe dropped out of West Point and went to live with his Aunt Maria Clemm, he began writing prose and short stories, whereas before, he had devoted all of his time to poetry (Quinn, p1567). Soon, he received news that his brother, William Henry Leonard Poe had died of tuberculosis at a very young age just as his biological mother had, and this hit Poe hard, even though they had never maintained a close relationship. Poe lamented that fact above all else, and grieved for his brother for a long time after he was told the news. After his mourning period was over, he wrote two works: Ligeia and The Fall of theHouse of Usher. He had in mind a musical type of poetry that would produce a certain effect in the readers – touching their hearts and allowing them to recognize their sorrows. Shortly after that he published Annabel Lee and The Raven. The Raven's main theme is sorrowful never-ending remembrances, obviously written as a result of his perpetual reflection of the three deaths he had already had to deal with in his young life.
When his foster father died in 1834, the death took its toll on Edgar's mental stability as well as his work. Despite their volatile relationship, Edgar lamented John Allan's death and began adding opium to his alcohol (which was called 'laudanum' at the time). While he had already discovered his fondness for alcohol and opium at this point, his abuse of the substances increased dramatically immediately after his foster father's death. His writing was affected, he wrote more about sudden death, and made various embarrassing public displays of drunkenness which began to tarnish his reputation.
Soon after he moved in with his Aunt, he helped her and her daughter move to Richmond, Virginia for a brief period where he worked for The Messenger magazine (Poe, p22). His magnificent writing soon gained the magazine substantial popularity, but his substance abuse forced his boss to eventually fire him. From there he moved up north after marrying his young cousin, Virginia. In 1847, however, his wife Virginia died of tuberculosis. This death led to Poe's excessive drinking, which would negatively affect the rest of his life, causing various job losses, a cancelled speech to be made at the White House and two cancelled marriages. He wrote The Conqueror Worm during his wife's slow progression toward death; the poem graphically describes the decay of humankind when maggots and worms feast on the dead. At this time, Virginia's sickness and slow death also influenced the works The Tell-Tale Heart and The Pit and the Pendulum, two of his most graphic horror tales. At her funeral, he was quoted as saying "Deep in earth my love is lying and I must weep alone" (Howarth, p342). His beautiful poem, 'Annabel Lee' was written with Virginia in mind and remains one of the saddest and most poignant laments ever written.
Soon after Virginia's death, Edgar moved back to Richmond to try to marry a childhood friend. He succeeded and their engagement ensued; they were set to married on October 17, 1849. Just before the wedding, he took a trip to meet his friends in New York. This trip would be his final one as he never even made it to Baltimore. After disappearing for five days, during which his whereabouts would forever remain a mystery, he was found in a haze of delirium (Poe, 76). Immediately he was taken to a hospital where he would die on October 7, only ten days before his wedding. His last words were "Lord help my poor soul", which he believed to be in serious trouble, due to the dark influences which death had always had on him (Meyers, p325).
Since personal tragedy was a recurring theme in Edgar Allan Poe's life, his work reflected the darkness instilled by such continuous sorrow. Poe even acknowledged this in his famous work Alone: "From childhood's hour, I have not been as others were; I have not seen as others saw; I could not bring my passions from a common spring" (Howarth, p390) Unfortunately, many of the most important people in his life were most influential due to their deaths. His response to death always involved more increased substance abuse; therefore, it hard to make a clear distinction between their individual influences. However, because the deaths came before the substance abuse, it was death alone which took the greatest toll on his life, causing a domino effect of self-destruction that eventually ended his own life. Despite his personal tragedies, however, he remains one of the most beloved and widely-known of all American writers. His haunting poems and stories will endure and be read by countless generations of people from many different countries, a fact which would have undoubtedly provided some source of comfort for this troubled, talented and tormented man.
submitted by Katie Jordan